Rate Plan Tax is the tax applied to a specific rate plan. You can include and exclude taxes/fees from being applied to specific rate plans on the Rate Plan Taxes page.
LEARNING POINTS
1. Learn how to apply the Rate plan taxes to the specific rate plans
2. Learn how to deselect the applied rate plan taxes to the rate plans if needed.
3. Learn more about rate plan taxes.
UPDATING RATE PLAN TAXES
Navigate to Rate Plans > Rate Plan Taxes
Select a tax or fee to be applied to each rate plan by ticking the checkbox for the rate plan/tax combination.
Click on Save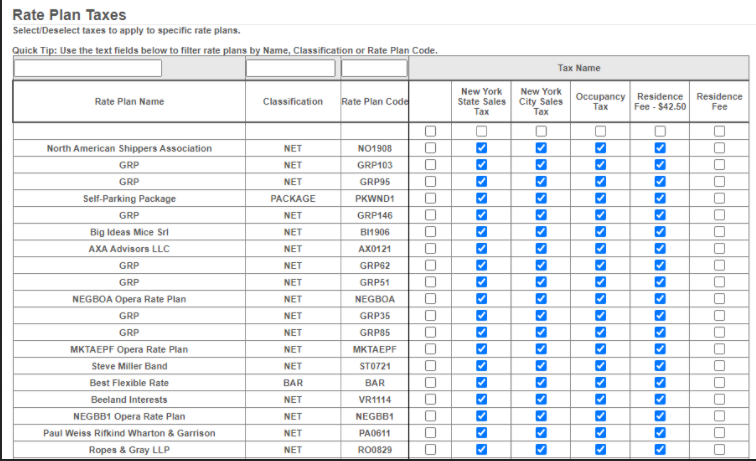 Notes
If no taxes are selected for the rate plan, Pegasus CRS will automatically apply all taxes to that rate plan.
Also, if you create a new tax or fee, it will not be applied to any taxes until you apply the new tax to rate plans on the Rate Plan taxes page.