This is one of the pre-canned reports gives you an incredible amount of information on how your mailings and campaigns are sending. It will tell you useful metrics within your transactionals.
How to Access Campaign Production Report
Navigate to

eInsight > Reports > property
On the report's home page, navigate to Team Content > All Reports > Campaign> Campaign Production Report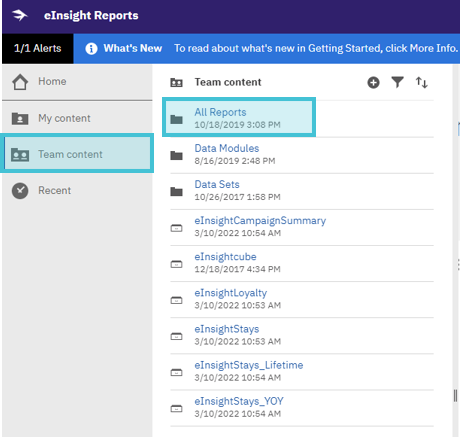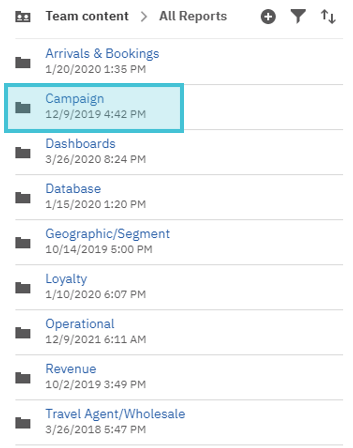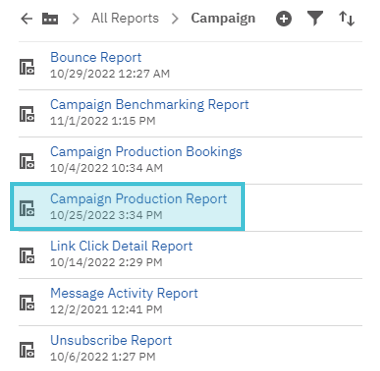 Setting Prompts
Step 1 of 2

Campaign Sent From - Select the property you would like to know sent the campaign
Reservation Made For - Select the property campaigns was sent for
Sent Date Range - fist date option is the date furthest in the past you want to get data from; the second date option is the current day or date closest to current day
Currency - The currency to display for columns reporting earnings
Campaign Type - The type of email campaign you want to see
Attribution - Typically this is set to 14 days due to standard practice within industry
Select next once all prompts have been determined and selected.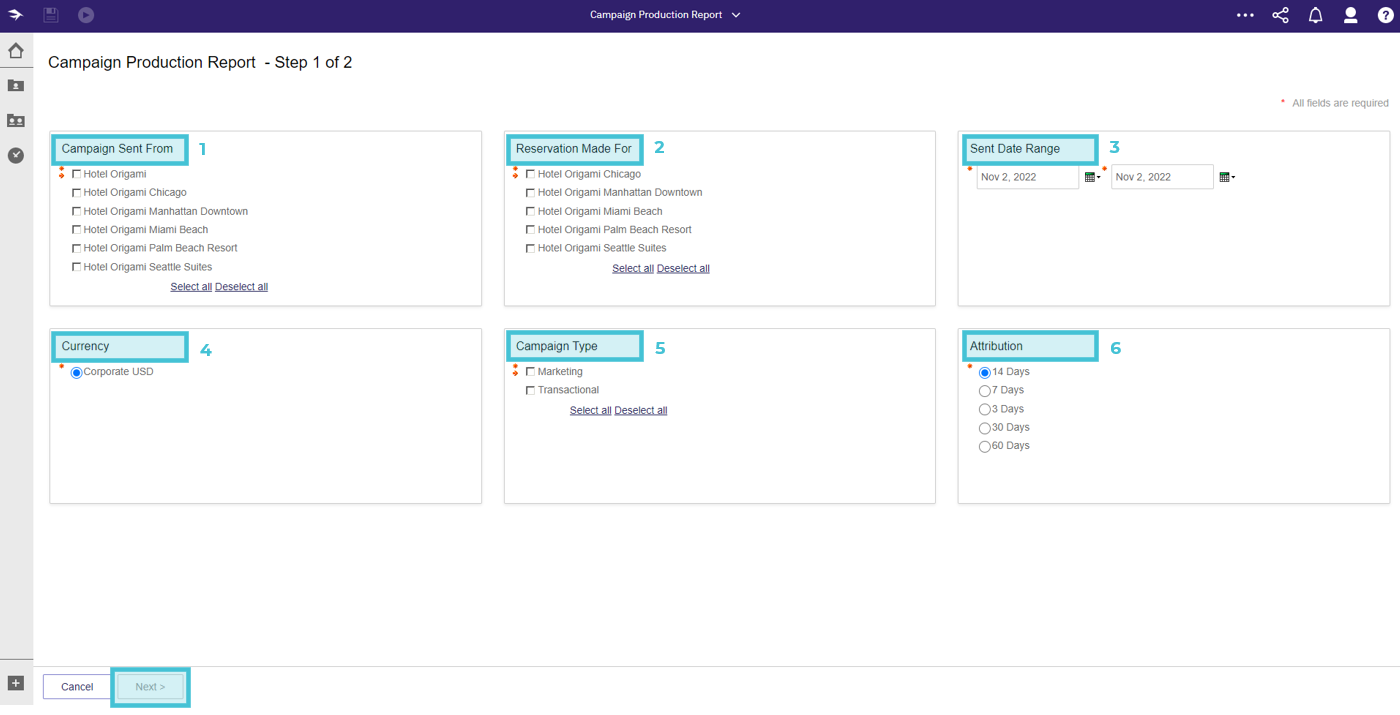 Step 2 of 2

Email Type - The email types that has been sent
Exclude Same Day Booking/Arrival - Asking if you want to leave out guests who booked and stayed at the property all in the same day
Exclude No Clicks - Leaving out email campaigns sent in which it did not result in a click
Market Segments - The booking engine used
Source of Business - Where is the booking coming from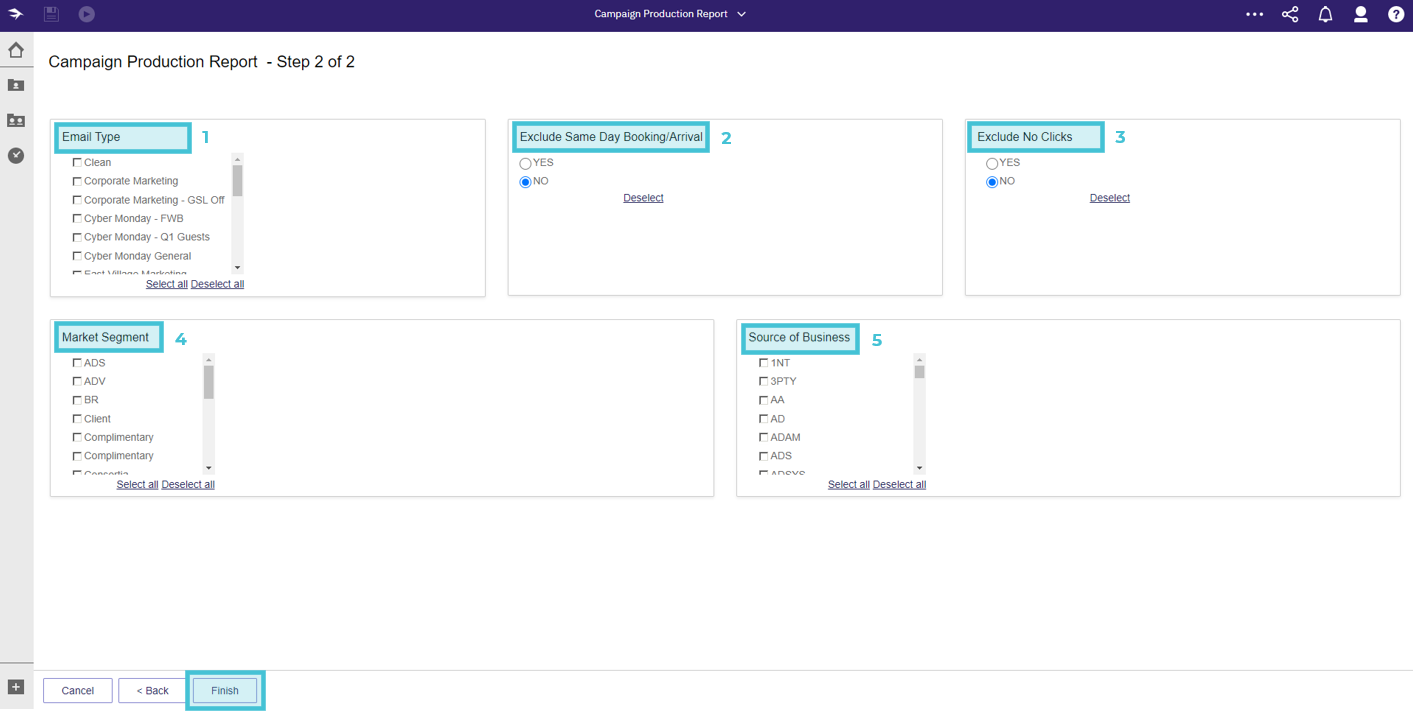 Reading the Data
Property Name - The property to the data information being reported
Project ID (PID) - The unique ID number assign to the campaign with eInsight
Campaign Name - The name of the email campaign
Email Type Name - Type of email campaign (Marketing or Transactional)
Type - Typically a standalone email campaign (primary campaign) or a triggered email (secondary campaign) this is based on how the email campaign was set-up
First Send - When the email campaign was first launch
Last Send - When was the most current time it was sent
Sent - The amount of email sent for this campaign
Delivered - How many were successfully delivered
Bookings - How many bookings occurred from this email campaign
Nights - How many nights (total) was booked from this campaign
Room Revenue - The revenue total from the bookings
Response % - The engagement in percentage
ADR - Average daily rates of the bookings
Rev/Night - Rates per night
Opened - How many of the email campaign were opened
Opened % - The amount of opened in percentage
Unique Open - How many were actually clicked to open
Unique Open % - The amount of unique opened in percentage
Clicks - How many were clicked on
Click % - The amount of click in percentage
Net Clicks - How many were clicked on
Net Clicks % - The calculation of net click in percentage
Bounce - Campaign sent in which was not able to be delivered
Bounce % - The calculation of bounce in percentage
Hard Bounce - Campaign sent in which cannot be delivered because the email address does not exist
Hard Bounce % - The calculation of hard bounce in percentage
Soft Bounce - Campaign sent in which was not able to be delivered because mailbox may be full or sever was down
Soft Bounce % - The calculation of soft bounce in percentage
Opt-Out - The amount of guest/s who selected the option to stop receiving email campaigns
Opt-Out % - The calculation of Opt-Out in percentage
Subject Line - What the subject line was for the email campaign