eInsight - PriorityQ overview
PriorityQ allows you to personalize Confirmation, Modification, and Cancellation emails to your most valuable guests to make them feel welcome far before they get to your property.
Personalize messages
Navigate to eInsight > PriorityQ.

Once you are in PriorityQ, search using the Search bar

Or filter on the individual column to find the record you are looking for.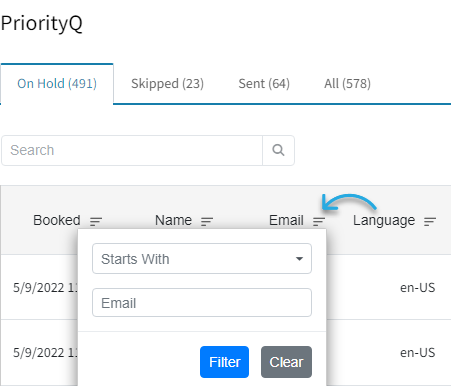 When you find the guest you want to personalize the email for and then click on the ellipses and then click on edit.

Select the drop down menu under the campaign section and then select the campaign you want to modify and send to your guest.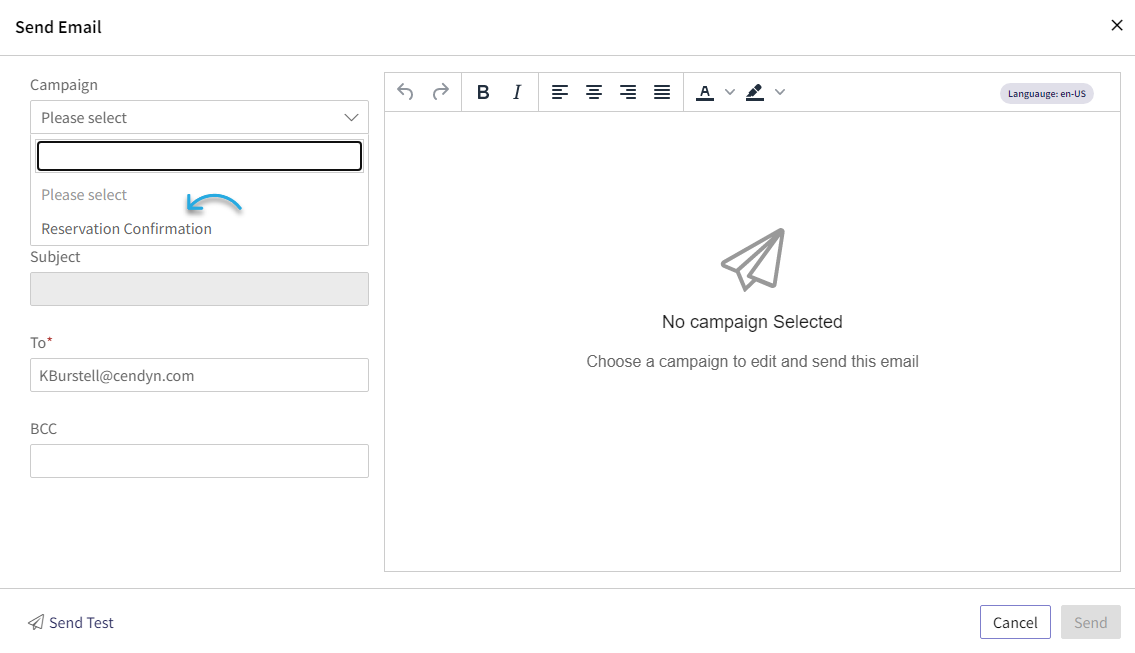 Once selected the template will load with the personalization and dynamic content in place to send to the guest as is. This is where you further personalize the template for the guest.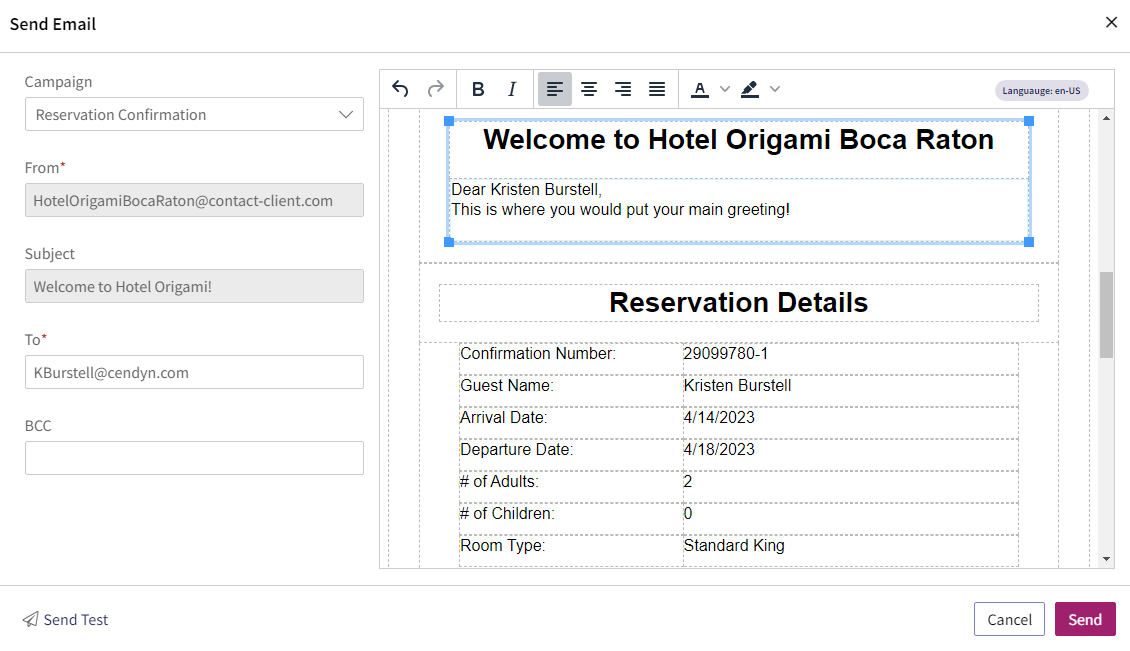 Make the proper edits as needed. In this example, "Your room 233 will be ready for early check-in at 10:00 AM." is the customized message.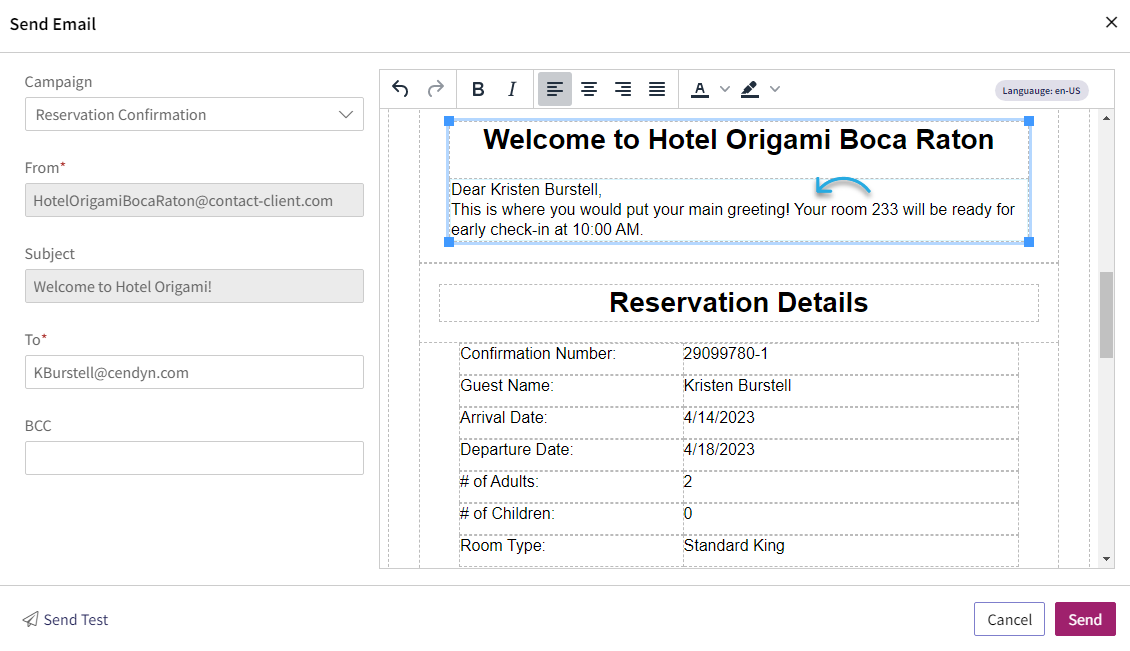 Once you are satisfied with the edits, select send test. This will give you a chance to review and verify there is no mistake in the email prior to sending it to the guest.
Once you verify the email is ready to be sent to the guest, click send then in the new window, click confirm.