The Profile Report shows 30k-foot view into your database growth and the performance of your capture rates, including period-over-period comparisons where the data is rolled up to the monthly level for the previous two calendar years, as well as the current year-to-date and the month the record was inserted into Cendyn Database and made available for use.
The Demographic Analysis is an investigative view of demographic capture rates by property and region.
The Data Explorer is a decomposition view of Profiles of every type by all available groupings and integrates the highest value and lowest value calculation to automatically calculate positive or negative impacts across all dimensions.
Profile
Additional Filters are available by selecting the icon on the top left of all pages.
Data filtering options are located on the top right of the page. The default option is the current month.
KPI Scoreboard at the top includes configurable period-over-period comparison. The default option is for 'Previous Period'.
Profiles Over Time can be toggled between Profiles, Valid Emails, and Unique Valid Email Counts.
Distribution visual can be toggled between Source Name and Region.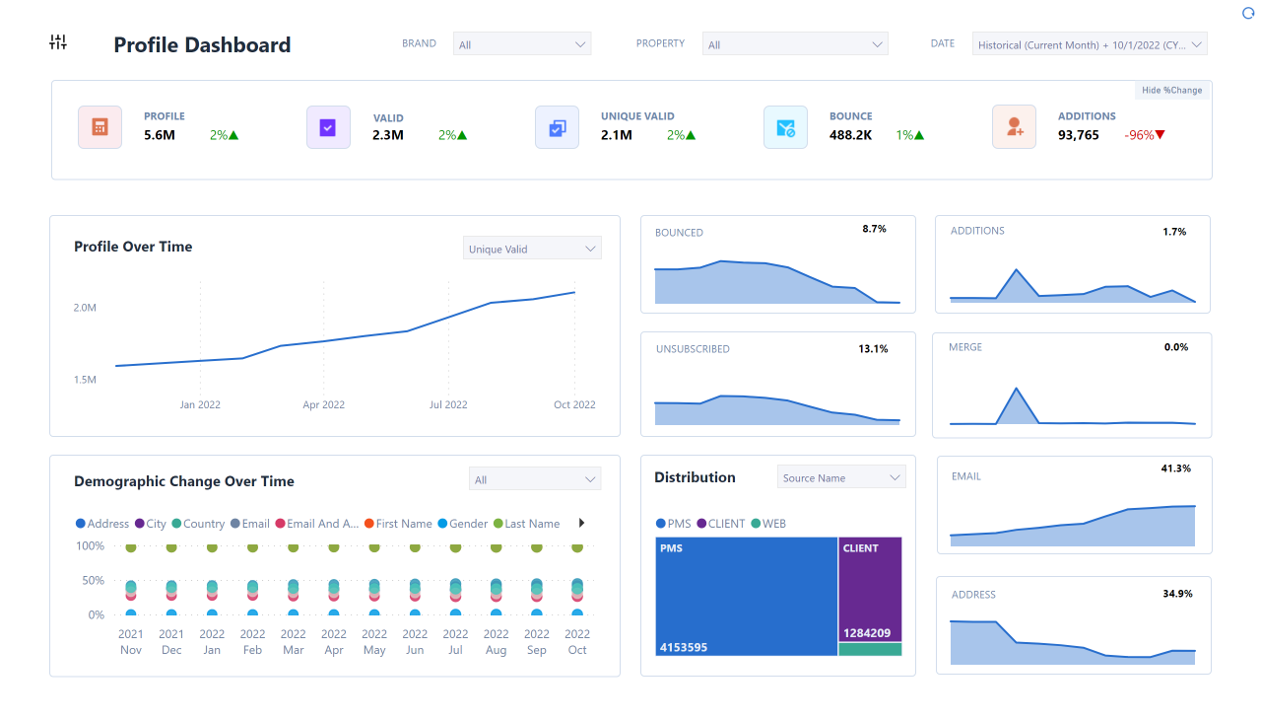 Demographic Analysis
Property is based on the PMS Property Code for PMS Data Source and the Data Source Property Code for Web and Client Sources.
Region mapping is based on CountryCode and CountryName matches to Cendyn Region Mapping table.
Capture Rate by Property shows total profile count by default but can be toggled between several individual demographics.
Selecting a Property, Region, Country, or Data Source from any visual will dynamically filter the entire page.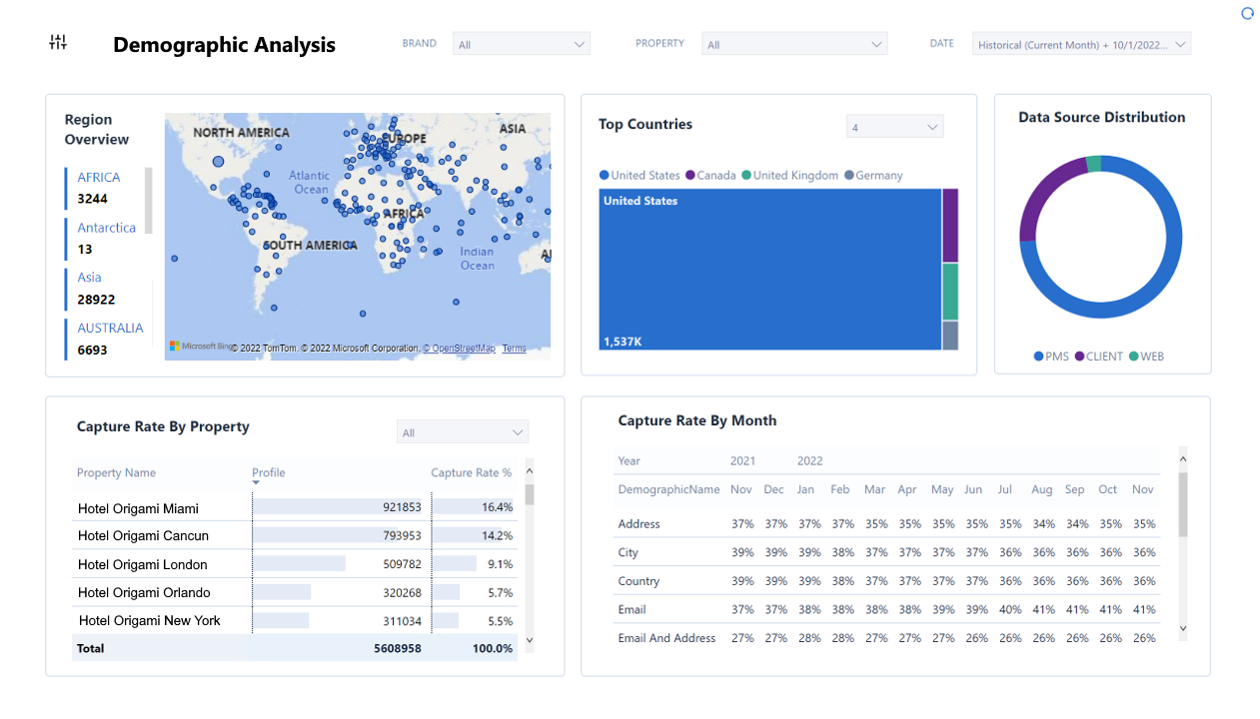 Data Explorer
Data Explorer allows each supported metric to be decomposed into its component pieces.
Supported metrics can be selected from the dropdown in the dropdown located on the top lefthand side.
Selecting the + icon to the right of any value will expand a choice of dimensions to further breakdown the totals.
High Value and Low Value will calculate and automatically select which fields are significantly higher or lower.