Ensure to Assign a category in the process of adding Supplements.
Navigate to: Supplements> Add/Edit Supplements.
Search, Edit, and make each supplement Active or Inactive.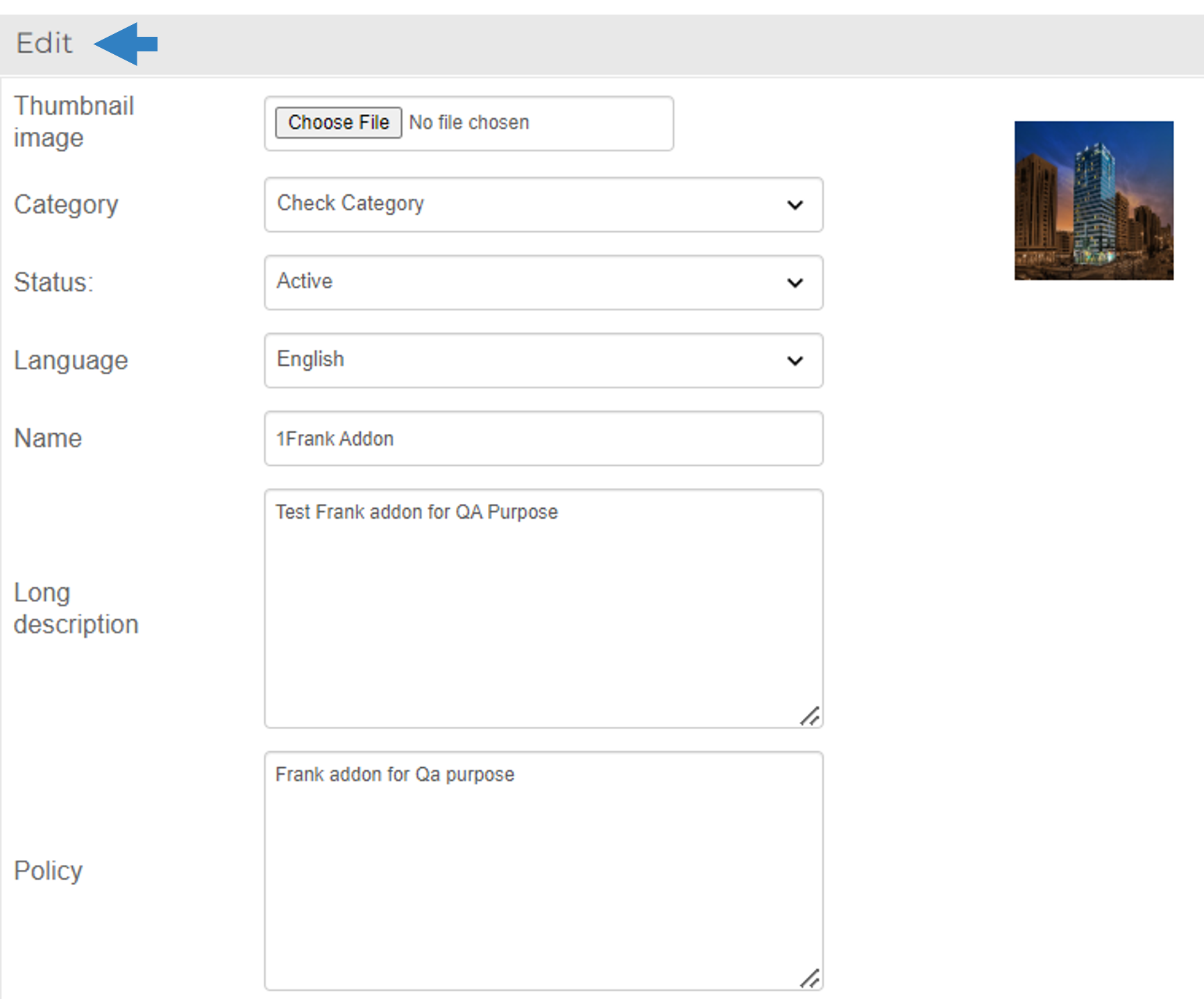 Click on Update Content and Update Setting to save the edited supplement's information.
And close the pop up.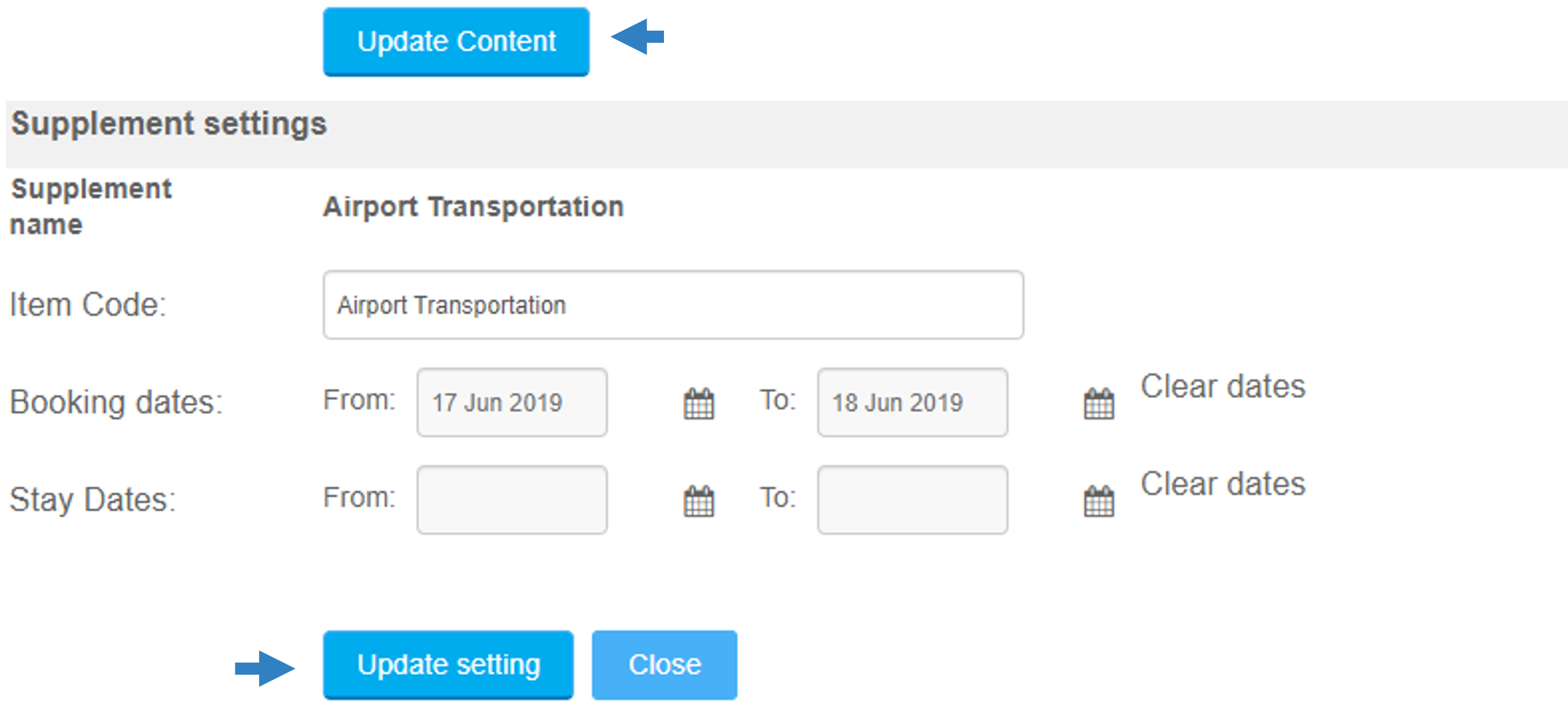 Click Add to create a new supplement.
Choose category, enter description and policy.
Note
Item Code and Rate Code are only relevant if your PMS system manages your inventory.

Upload images, select Inventory, Supplement and Rate types.
Mention the Nights from when the supplement to be provided on Start on Night.
Select Time Dropdown to show on Front end.
Mention Yes, if supplement is Mandatory and if Payment Gateway is allowed.
Select the Booking & Stay dates on which the Supplements are available.
Save the Changes.
Note
If Property has limited stock, select Sell with limited inventory and for unlimited supply, select Free Sell. Also, Complimentary Supplement is to provide supplement for free to guests.