Release Notes - February 01, 2023
We're excited to share that the third deployment for the new Guestrev UI consisting of the Event Planner view is scheduled for today, February 1, 2023, between 9:00 PM-12:00 AM ET. Minimal downtime is expected.
Monthly Performance Snapshot
The new Event Planner provides a 30,000-foot view of the selected month by displaying summary performance information such as total revenue (room and non-room), Occupancy, ADR, RevPAR and TPOR. You can create a snapshot view of your monthly performance by comparing it to the previous year, 2 years ago, and 3 years ago.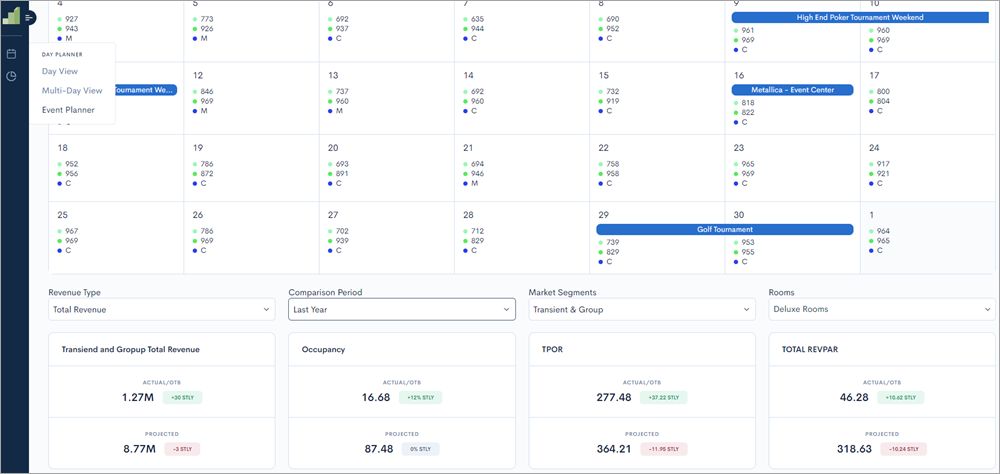 Apply Relevant Metrics to the Event Planner Calendar
There are now more than 20 metrics available to be displayed on each date in the calendar such as Project Hotel Occupancy Percentage, Market Rate, Action Index and Group information. You can select up to 3 to view at any time. Additionally, you can view the events in your calendar to understand what may have impacted your demand forecast.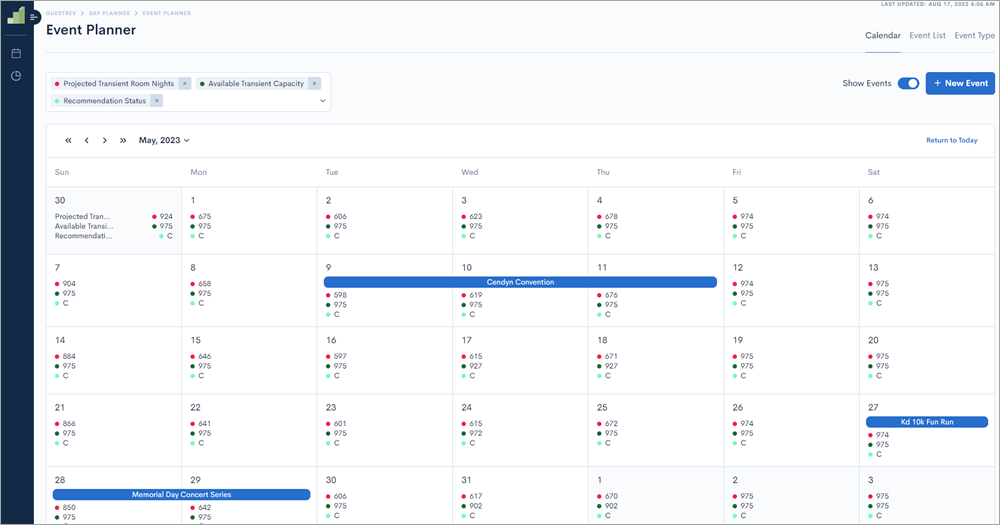 Modify Events
Adding, editing and deleting events in the new Event Planner couldn't be easier. Just click on +New Event to add a new event or click into an existing event to edit or delete it. You can also attribute specific segments to each event knowing that some segments may be impacted differently than others.