The eInsight Sales application provides a platform to track your B2B (business to business) engagement with the companies and travel agencies reserving guest rooms and meeting space at your hotels. You will be able to see all the interactions you have with your accounts and the conversions of leads to new accounts.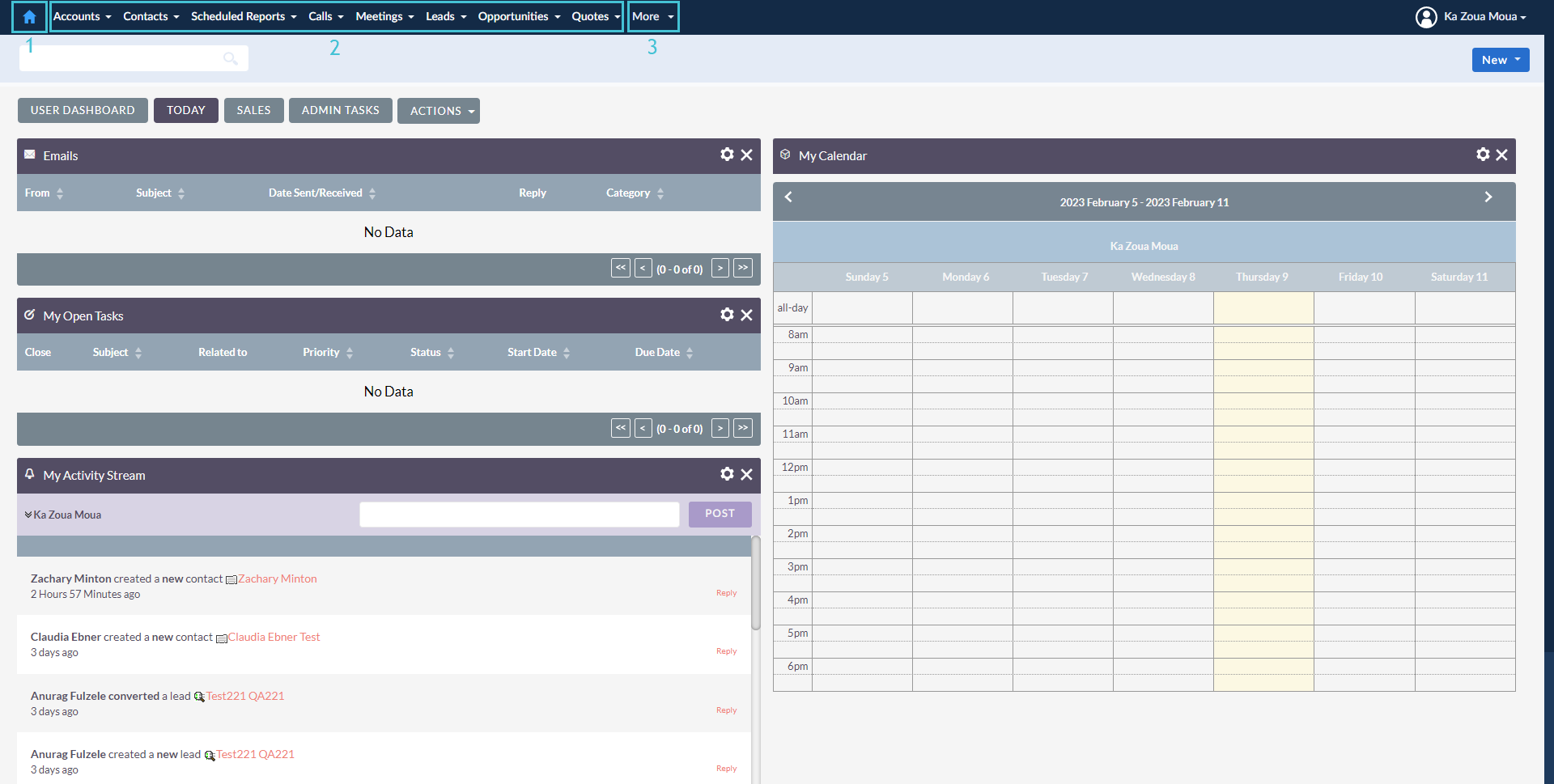 By default, the application comes with a standard layout; Home button (1), and individual standard modules (2) such as Accounts, Contracts, and Reports. Each module has a drop-down menu for tasks available in that module.
The articles below will help you learn more about B2B application.