You can manage some data information in your profile. The profile option under your name contains your user profile along with your employer's information. 
Navigate to Your Name > Profile

User Profile
In the User Profile, you can edit your first name (1) and last name (2). You are also able to upload a photo (3). 

Employee Information
If you scroll down to Employee Information, you have a few demographic data fields you can edit.
In the Email Settings you can add and remove email addresses.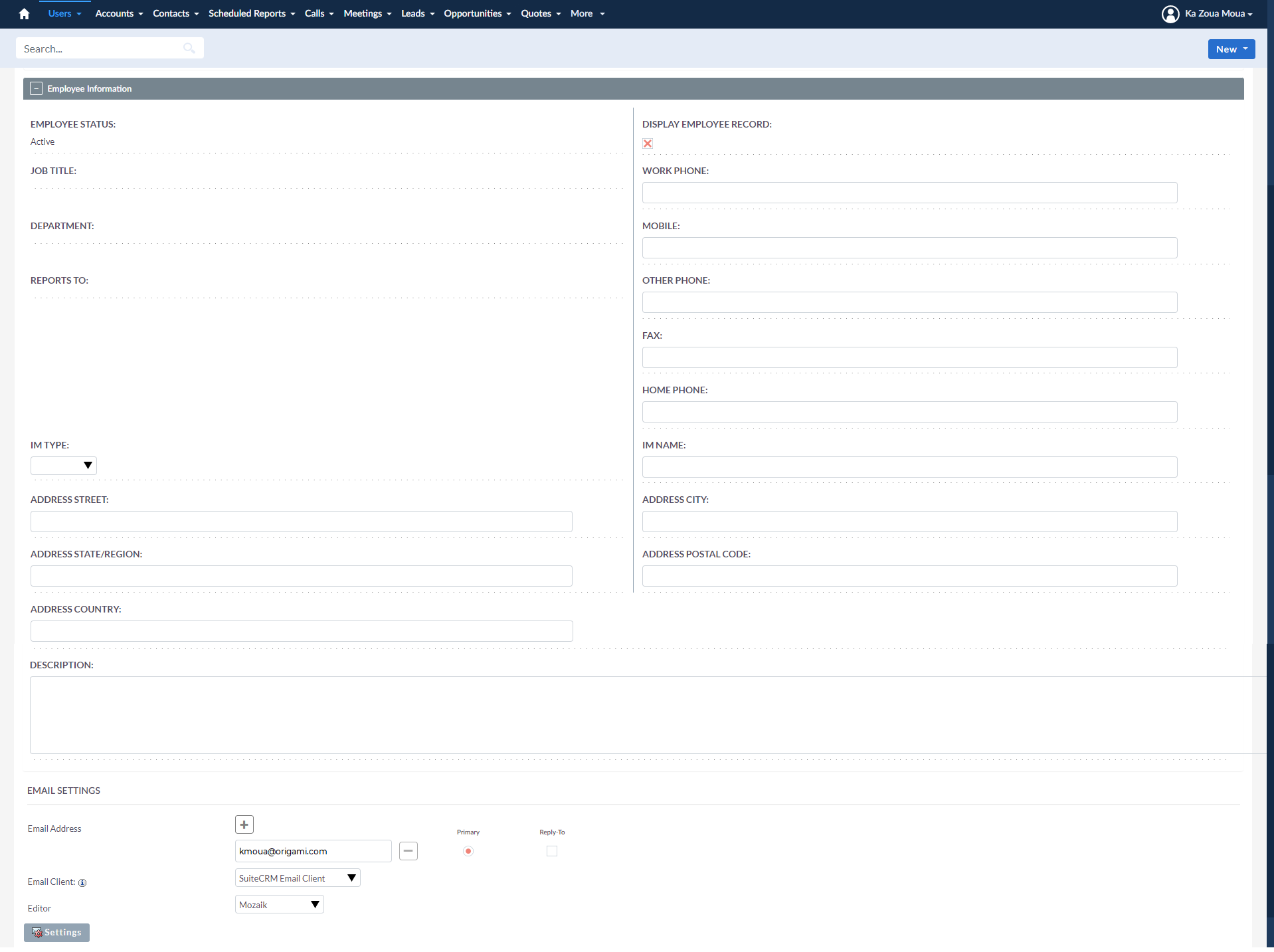 Password
Navigate to the Password tab to change/update your password. 
Note
If your organization has deployed an Active Directory single-sign on, passwords must be changed via your normal IT procedures to update your network password. eInsight Sales will not allow you to change your application only password from here.