Call Center agents can add multiple rooms to a reservation, whether these rooms are for the same guest or different people.
On the availability search screen, select the first room by clicking on Add: Room 1 at the bottom of the screen
Click on Select another room and make a new selection from the same availability search screen


Both selected rooms are now displayed. Repeat the process as needed and click on Complete Reservation
On the next screen, all selected rooms show at the top of the page.

Enter the Guest Info details for the first guest


Click on Use Same Guest Details For Each Room to copy the details on the second room (if applicable)

Once you start scrolling down, you can see which room you are adding details for at the top of the screen
Enter all remaining require details and click on Complete Reservation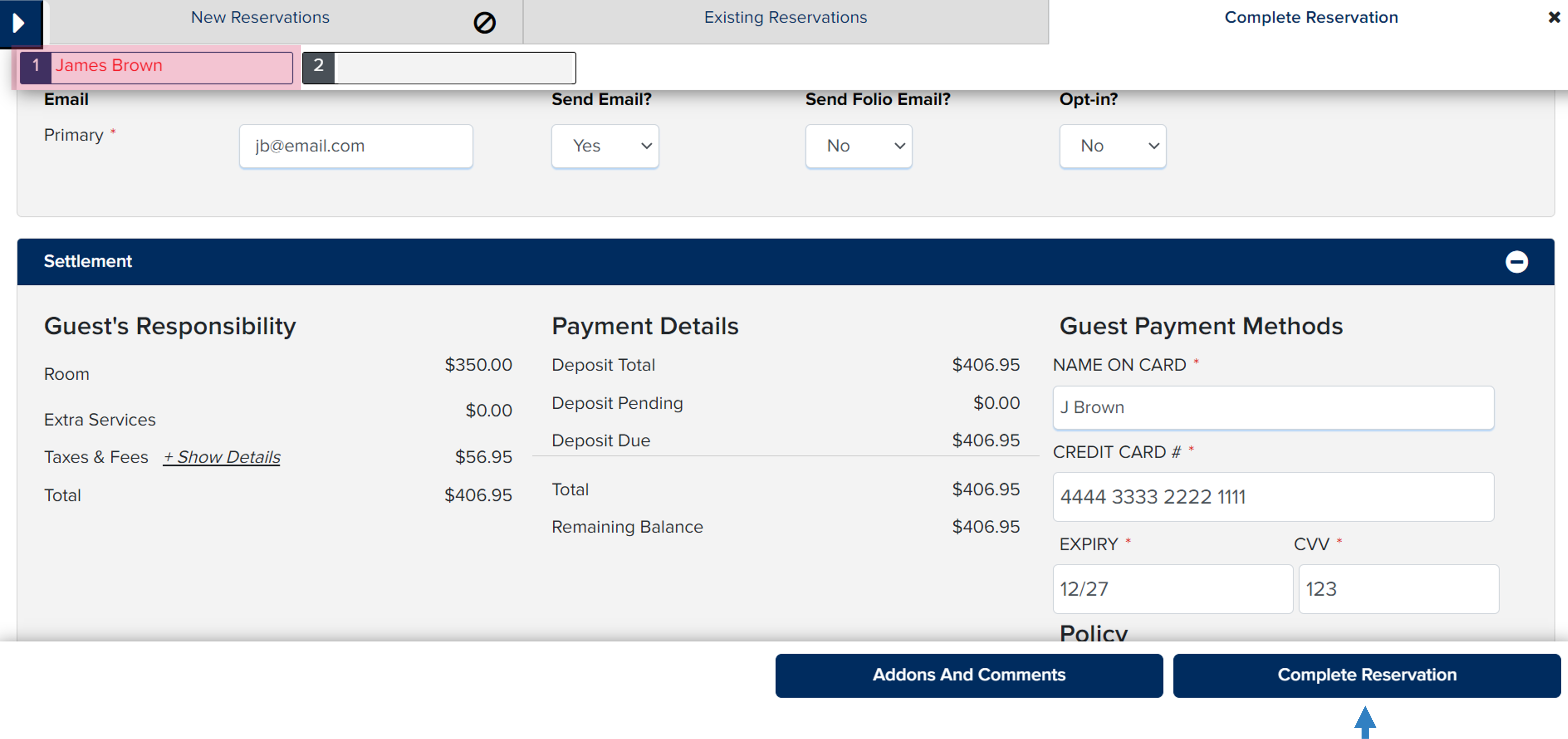 The next screen allows you to enter the Second Guest info
Note that the both names are now displayed above the selected rooms. The name showing in red indicted which room you are editing.
Click on Complete Reservation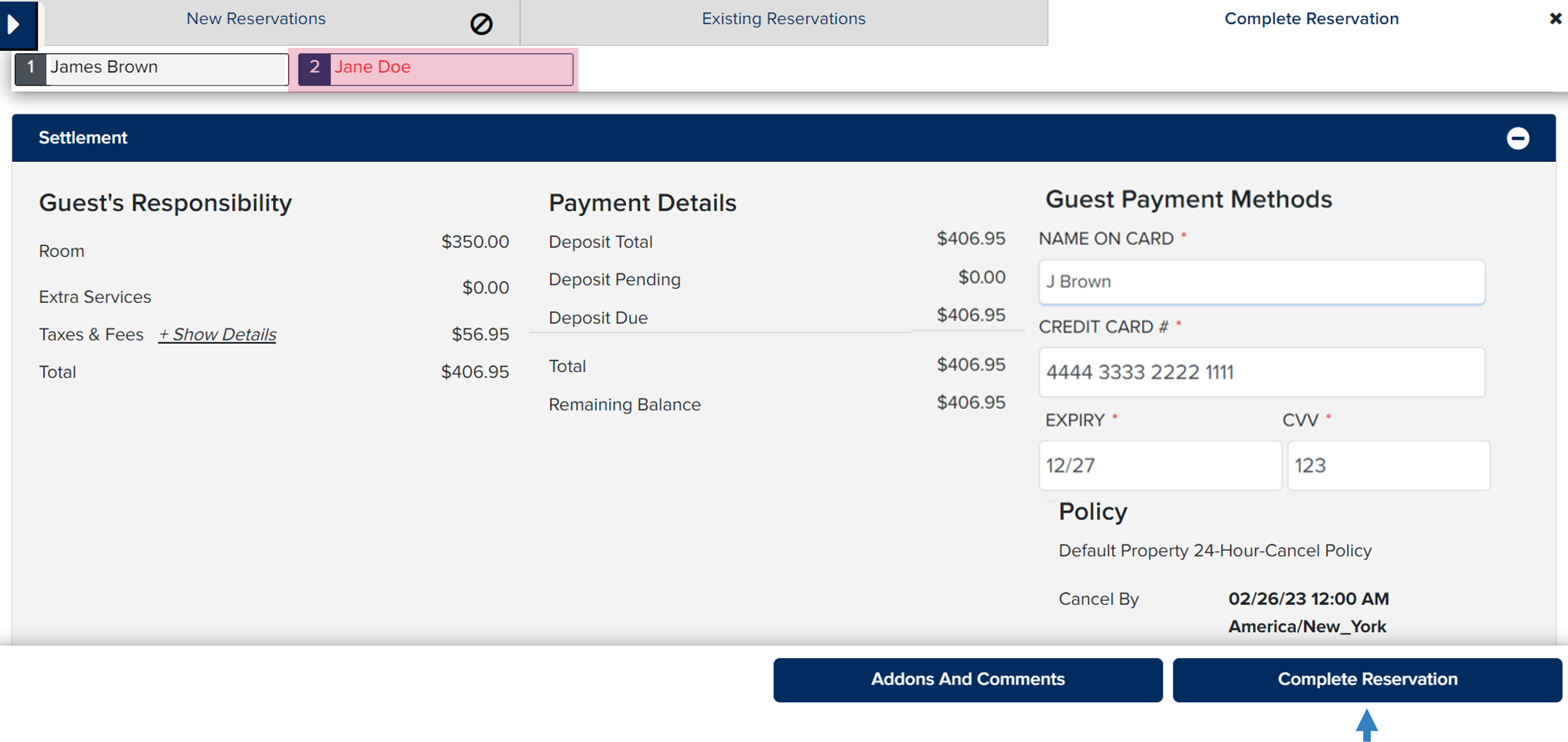 The confirmation show all information including the different booking numbers on one page