Revenue Report will show the guests the time frame that they stayed at the hotel, along with the actual date of reservation. 
Navigate to: Reports> Revenue Report.
Select the Booking Engine from drop-down list.
Choose either check-in dates or check-out dates from Date Type.
Choose the dates and fill in all the other required details.
Click on View Report to check the Revenue Report.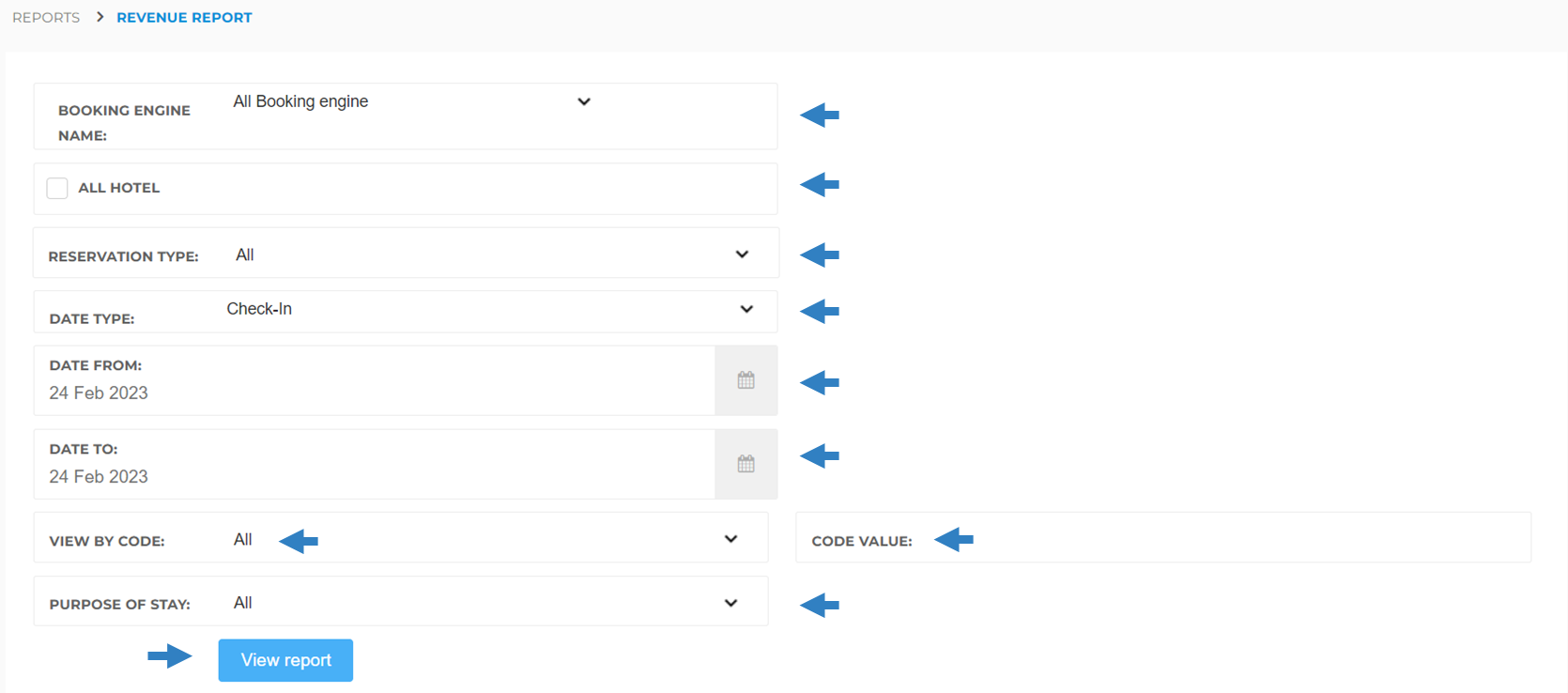 Note
Enter Code Value only if you choose Booking/Voucher/Promo code to view the Report.
Check the list of reservations as per the Date Type (check-in dates or check-out dates

)

chosen, along with Reservation dates.
Choose to print/download the report as required.
This report will show the amount that Guest paid.