Analytic Reports is the section to check the property's IBE URL along with Analytic Charts.
Navigate to: Reports> Analytic Reports.
Check the list of Booking Engines, the URLs and an option to view the Analytic Charts.

Click on TEMP URL to view the look and feel in front end site, before it goes live!

Clicking on Analytic Charts takes to a different screen.

Choose Start and End Dates in Analytic Chart and click on Google Analytics to view the chart.

Note
Access Google Analytics option will only work once Google Analytics has been configured on Property's IBE, for which one will need to give access!
Click on each option for Users & E-Commerce to view the Analytic Reports.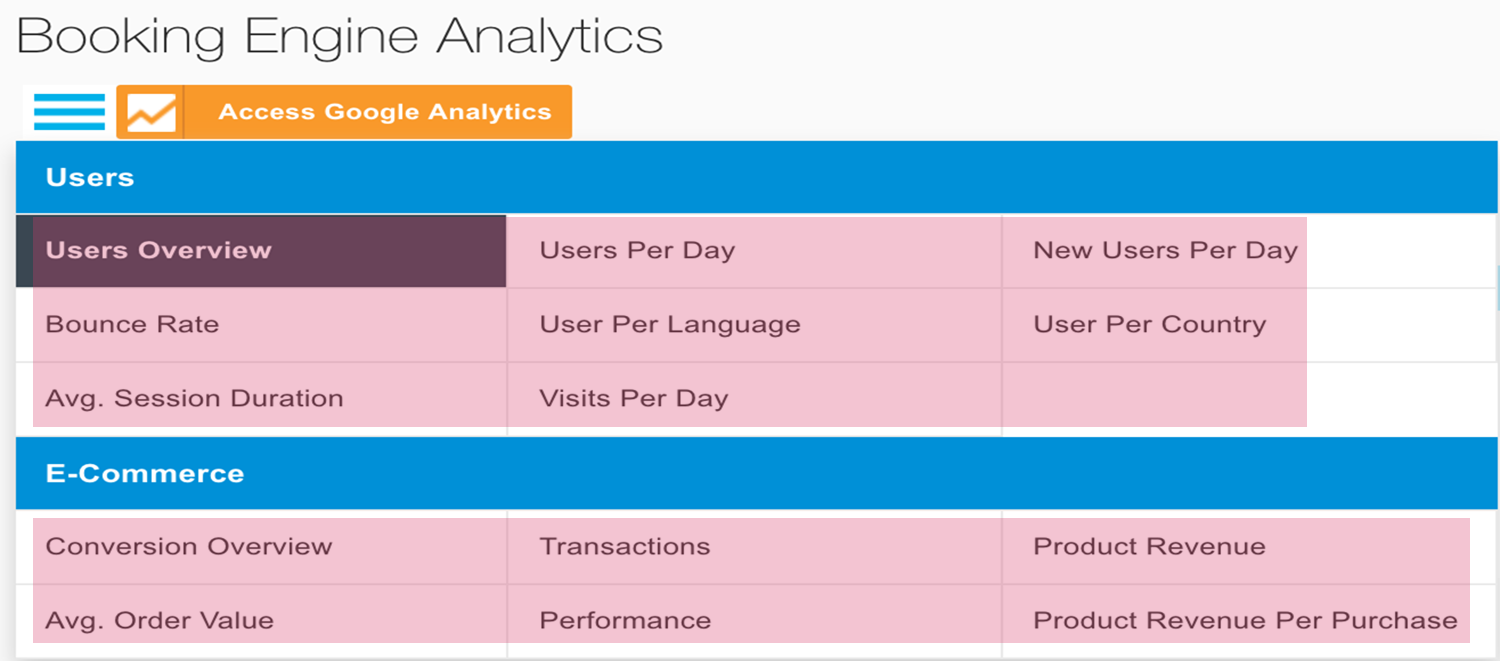 Remember
One will only be able to see the charts for each of these sections once the property has allowed access to Google Analytics and have it configured on their IBE.