All the reservation information and customer details can be found in Customer Reservations. Filter your search at the top of the page to see all the list of reservations.
Navigate to: Reservations> View Customer Reservations.
Select the Booking Engine.
Fill in all the details and click on search to view the reservation details.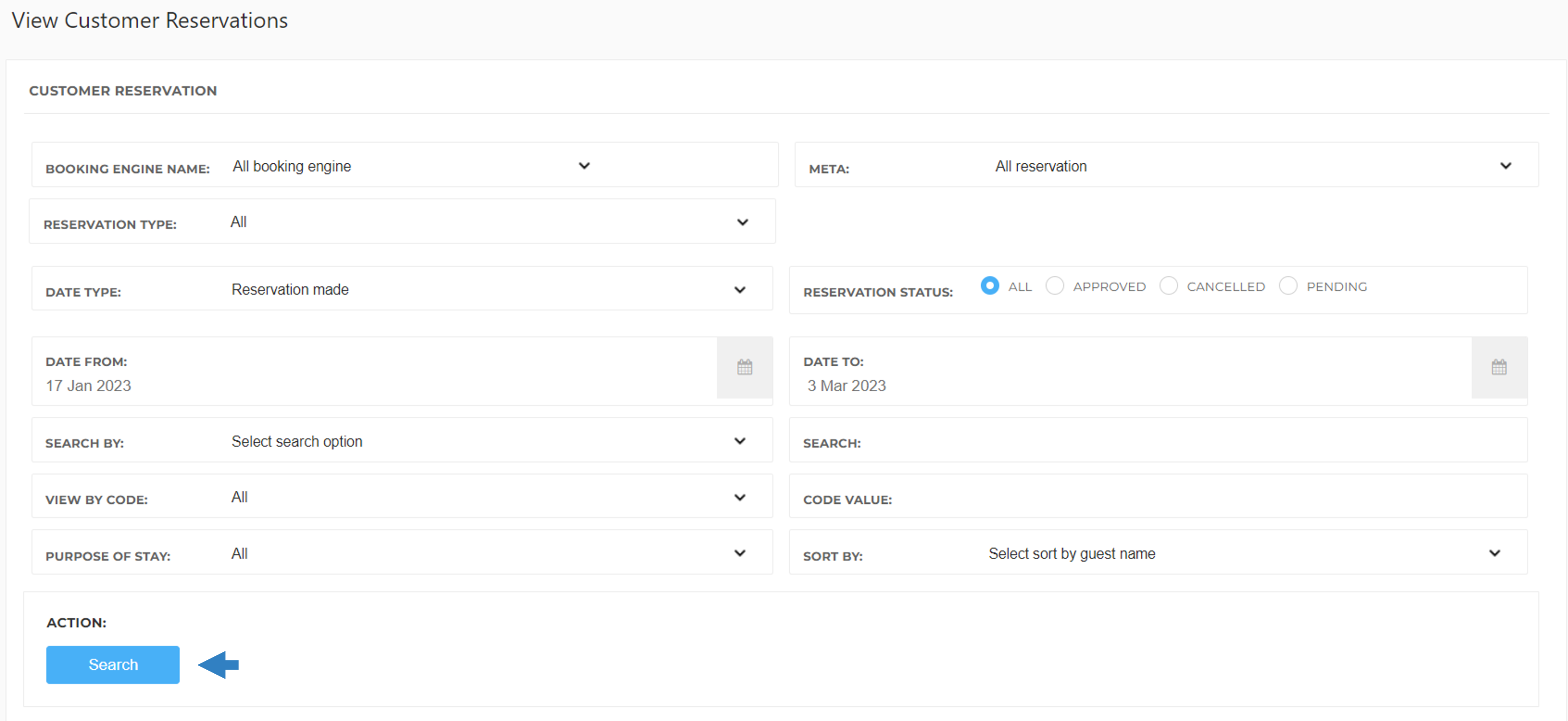 Check the list of all reservations as per search filters.
Note
If no filters applied then all the reservations will appear, with the most recent reservation date first.