Room Grouping is used to group a new room type with default room type and add child room types.
Navigate to: Content Manager> Room Grouping.
Click on Add to group the new room type.
Enter the room type name and select the default room type from list.
Click on Add in the bottom to save the changes. 

Enter the room type name and click on Search.
Use Action to edit/delete the existing room types.

Note
Search option will show the newly grouped room types along with existing room types which were grouped in the past.
Use edit option under action to add child room types, if required.

Post selecting the child room types, click on Save.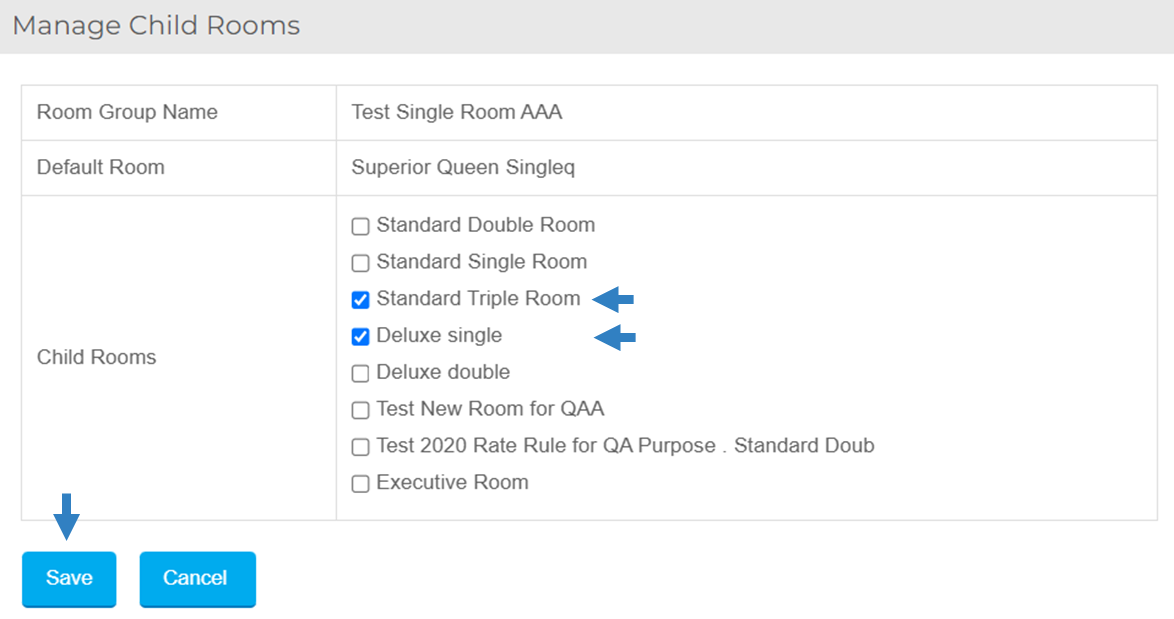 Select View to see all the grouped room types in the list.