Manage Membership will have the membership plans of their corporate property.
Navigate to: Content Manager> Manage Membership.
View option has the list of membership plans and discount of the property.
Use action to edit the existing membership plans.

Select the manage labels to add details to a membership plan.

Select either Global/Current hotel and fill in all the details.
Click on update to save the changes.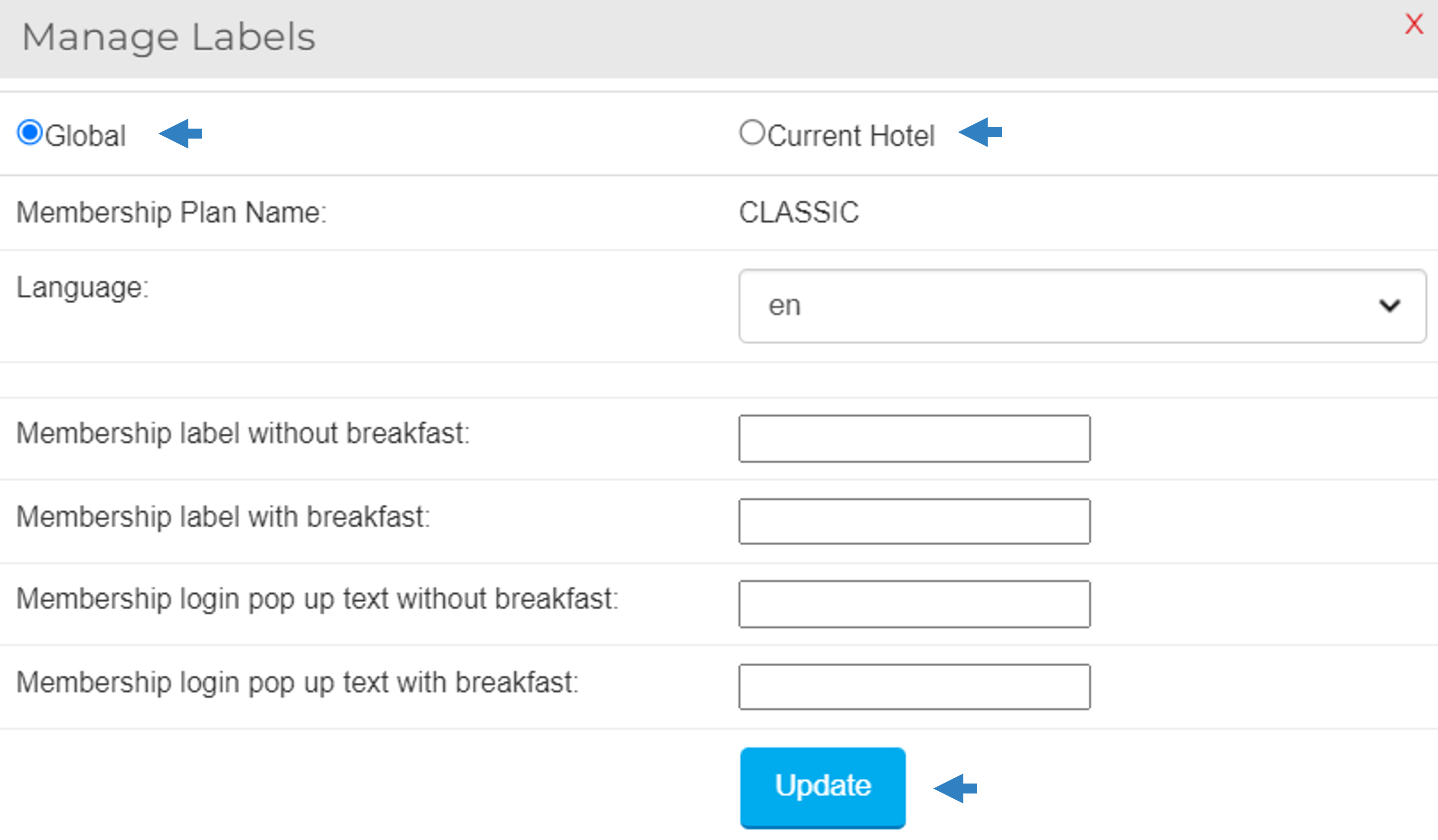 Select the membership benefits link to check the benefits applied for a specific membership plan.
Select the language from drop-down menu and required set up.
Edit the correct URLs for all the benefits applied.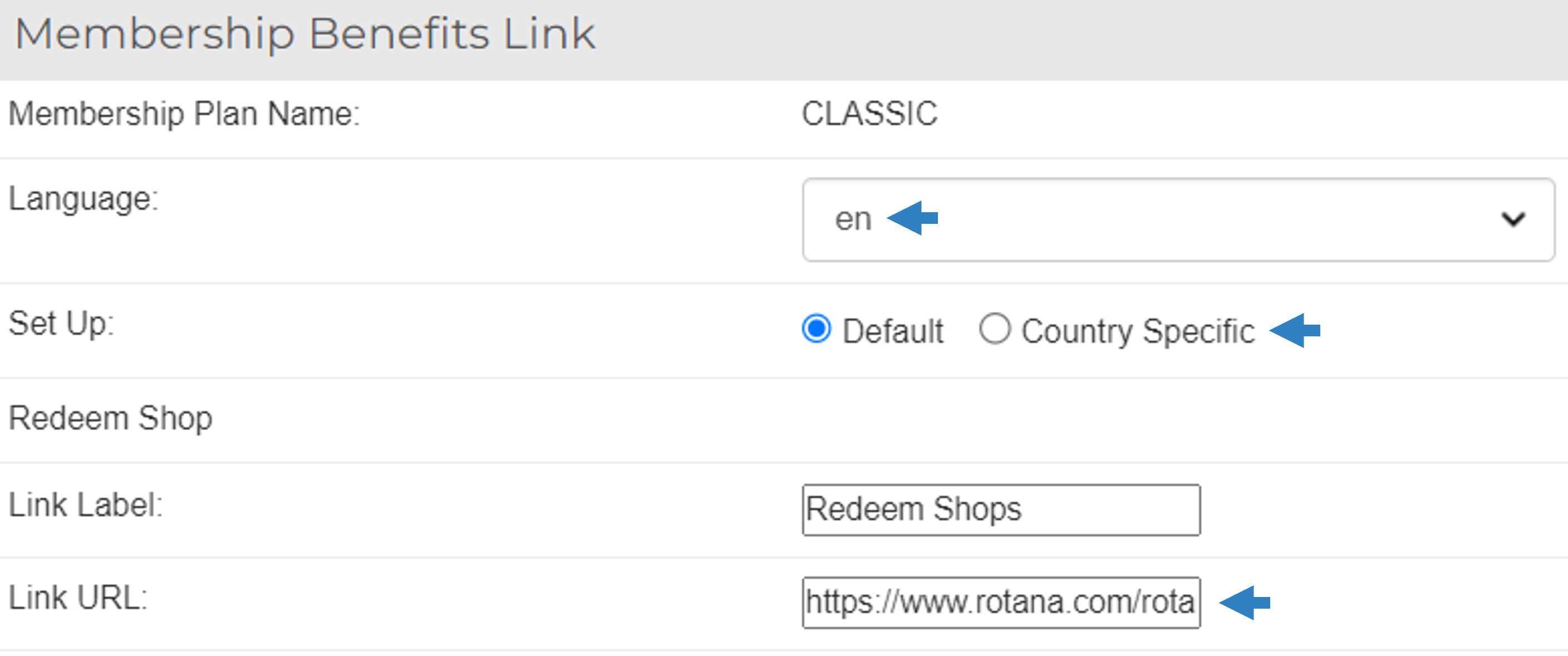 Scroll down and click on update to save the changes.

Warning
Manage Membership option is available only for Corporate IBEs in extranet.