With the help of manage company properties can apply changes to the existing companies and also can check the active/inactive corporate accounts.
Navigate to: User> Manage Company.
Fill in all the details and click on Add Company to save the changes.

Enter a valid date and select all the relevant option from drop down menu.
Click on search to check the results.

Check the company users list.

Status indicator shows the status of the users.


Use Action edit the company users from the list.

Edit TA/Corporate account helps to edit the existing details of the user.

Click on edit to make changes to the account.

And scroll down to update the changes made.

Assign Chain Rate Rule to the corporate account.

Post selecting the required options click on submit to save the changes.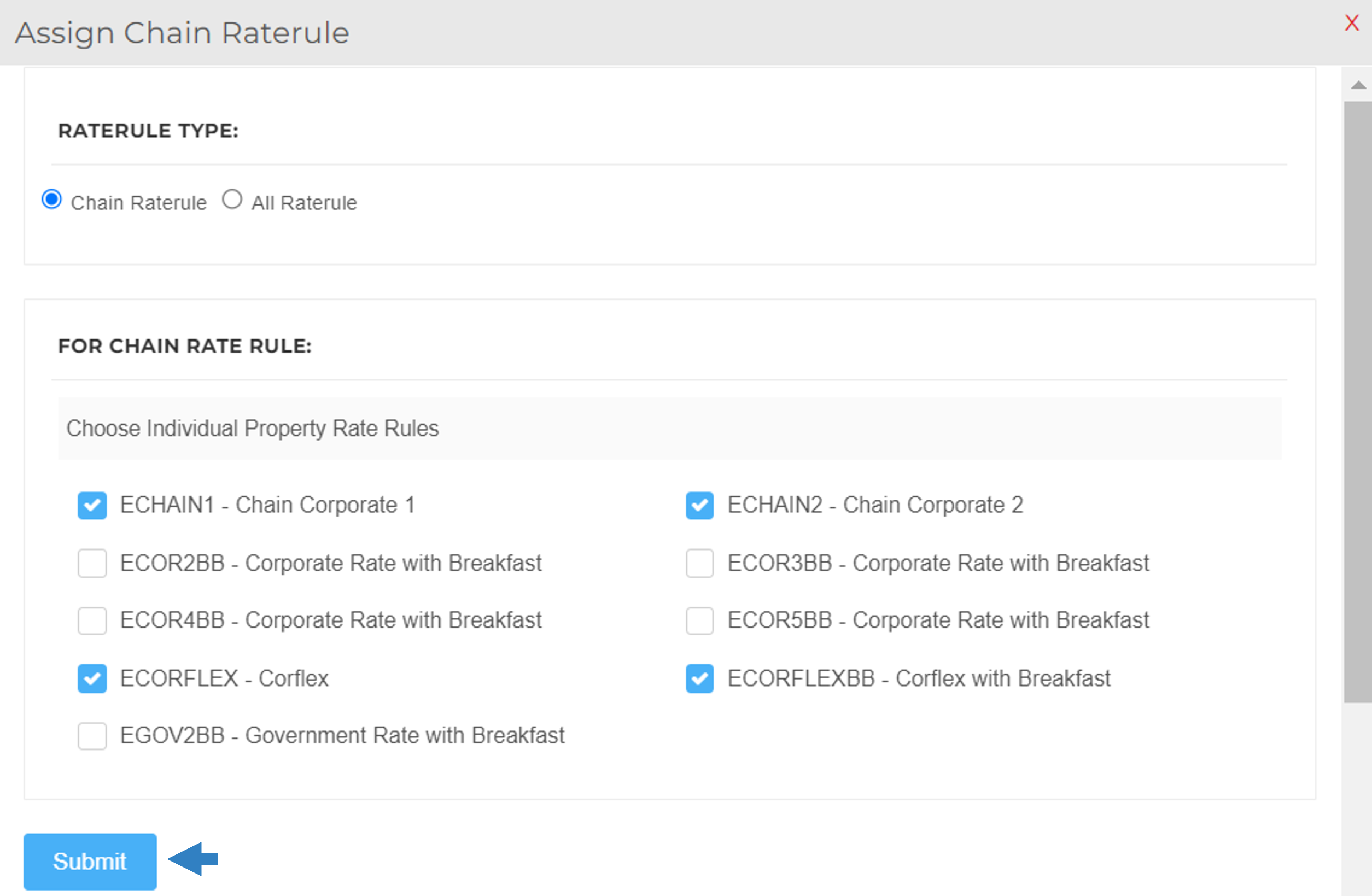 Add Guarantee policy to the corporate account.

Click on eye icon to add the guaranteed policy.

Post editing save the changes.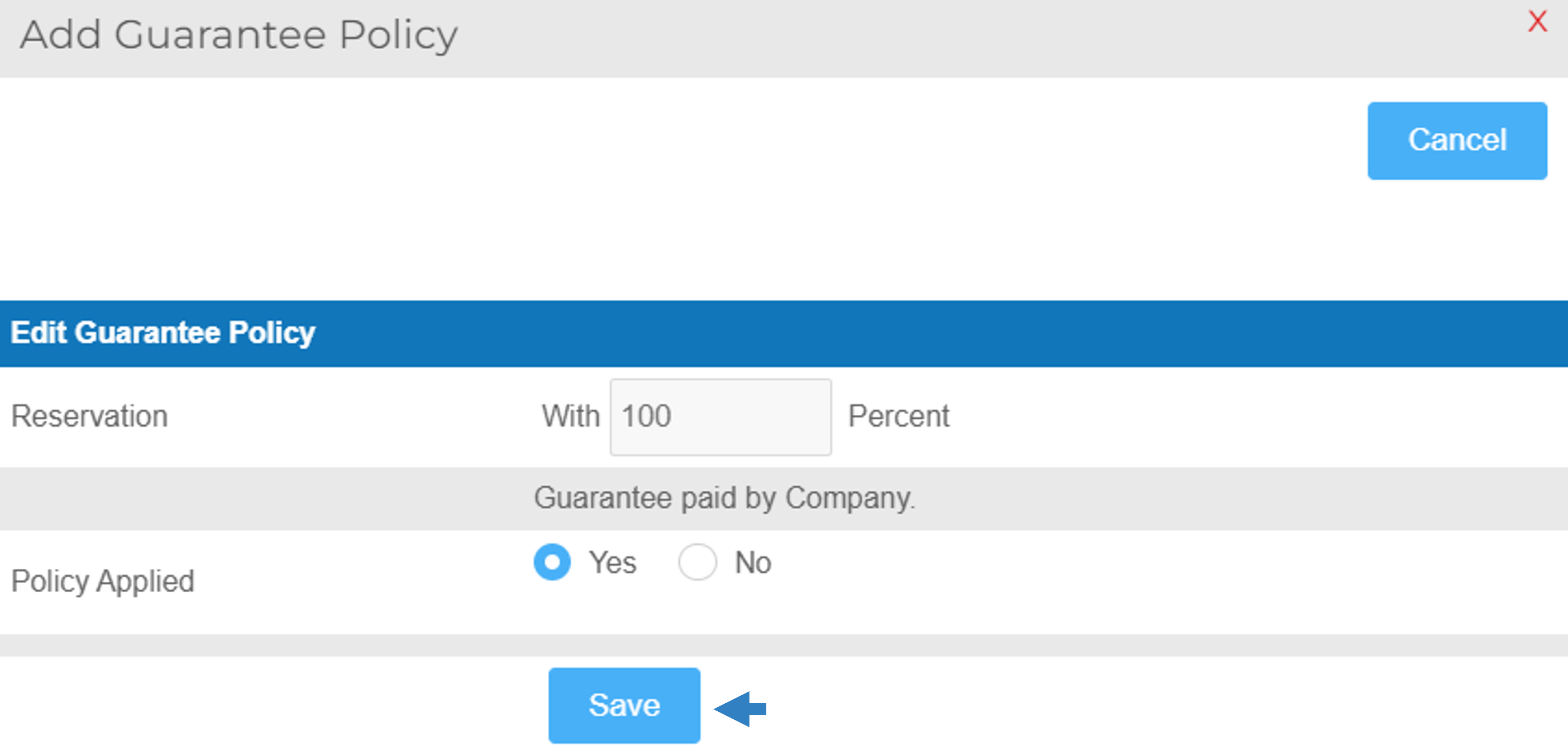 Reports can be downloaded based on the search criteria.