Release Notes - May 1, 2023
We're pleased to share enhancements we're making to the RT4 Booking Engine and the CRS. This release is scheduled to be deployed to U.S. customers on May 3rd and to our customers in Asia and the Boyd and Venetian instances on May 10th.
RT4 Booking Engine Look and Feel Enhancements
We added an ADA toggle to enable guests to easily find Accessible Rooms.
Users can configure the room type's accessibility in the Room Type setup page.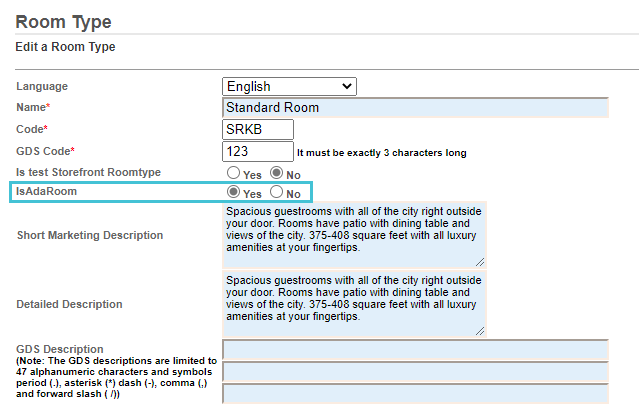 Previously, guests had to click on "X" in order to remove a selected room.

With this release, guests will be able to deselect a room by clicking anywhere outside of the room area.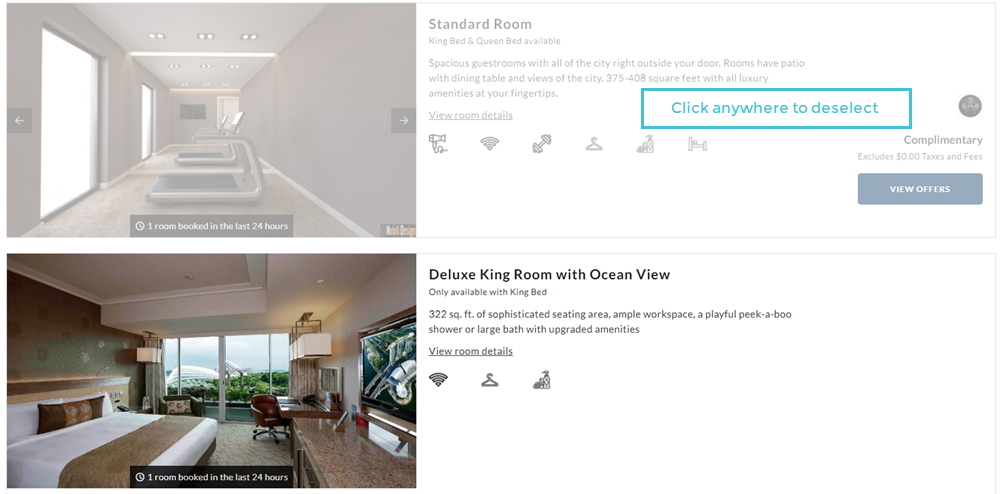 RT4 Booking Engine Loyalty Standardization
As we continue to work on integrating 3rd party loyalty programs with the RT4 Booking Engine Loyalty program via APIs, the following items are now available for single property and multi-property loyalty integrations:
When a guest clicks on an offer link from an email campaign, the guest will be directed to an offer landing page.
The guest can search for offers by inputting an offer code in the Booking Engine.
Guest information is automatically populated on the payment page if the guest is logged into the Booking Engine.
Guests can see the daily rate of multi-rate reservations.

Guests can search for previous and future reservations on the Reservation History page.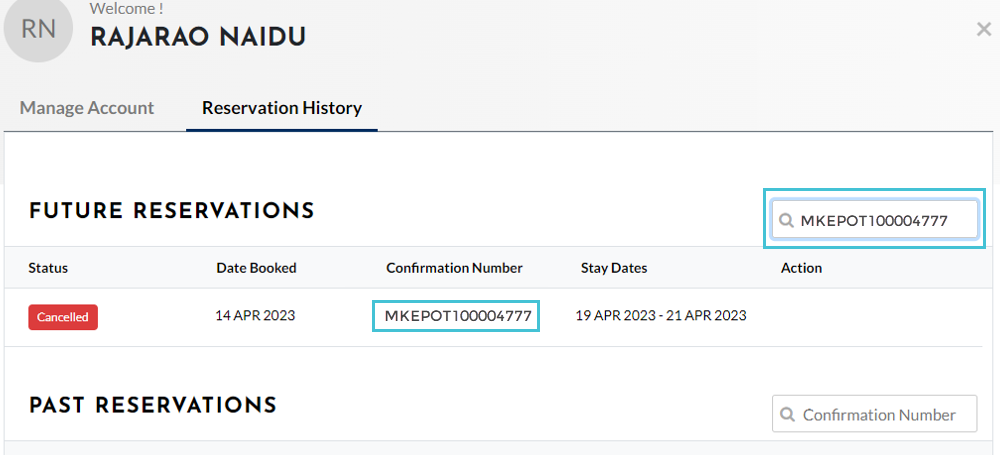 Comp/Cash Integration in CRS Admin
Comp rates sent from the RMS and PMS can now be identified using a new configurable rate identifier flag. Users can enter a value for a rate they want identified as Comp, such as .99. Any rates ending in that amount coming through any Control Segment rate plans will be identified as a transfer rate and display "COMP" on the front end of both the Booking Engine and Call Center.

Call Center Enhancements
We have added the loyalty offer functionality into the RT4 Call Center.

When a guest is a reward member, the agent can see available offers for the guest. By clicking an offer name, the agent can view the offer details in a pop-up page. These details include Booking Start/End Date, Stay Start/End Date, any stay restriction, offer inclusions, terms and conditions, and more.