Discount Code also known as Voucher Code is to provide discounts to guests as per their Booking dates or Check-in dates, when they make bookings.
Navigate to: Marketing> Voucher Code.
Enter the name of the Discount Code.
Select whether the discount is applicable on Booking/ Check-in dates and enter the date ranges.
Select the discount type as General/Voucher Code/Promo Code accordingly.
Either search for results or clear to redo.

Select Add to Create New Discount Codes.
Enter Discount name, Code Name and Discount Variance.
Select the Discount Type, Discount Value, Status and Applicable Dates accordingly.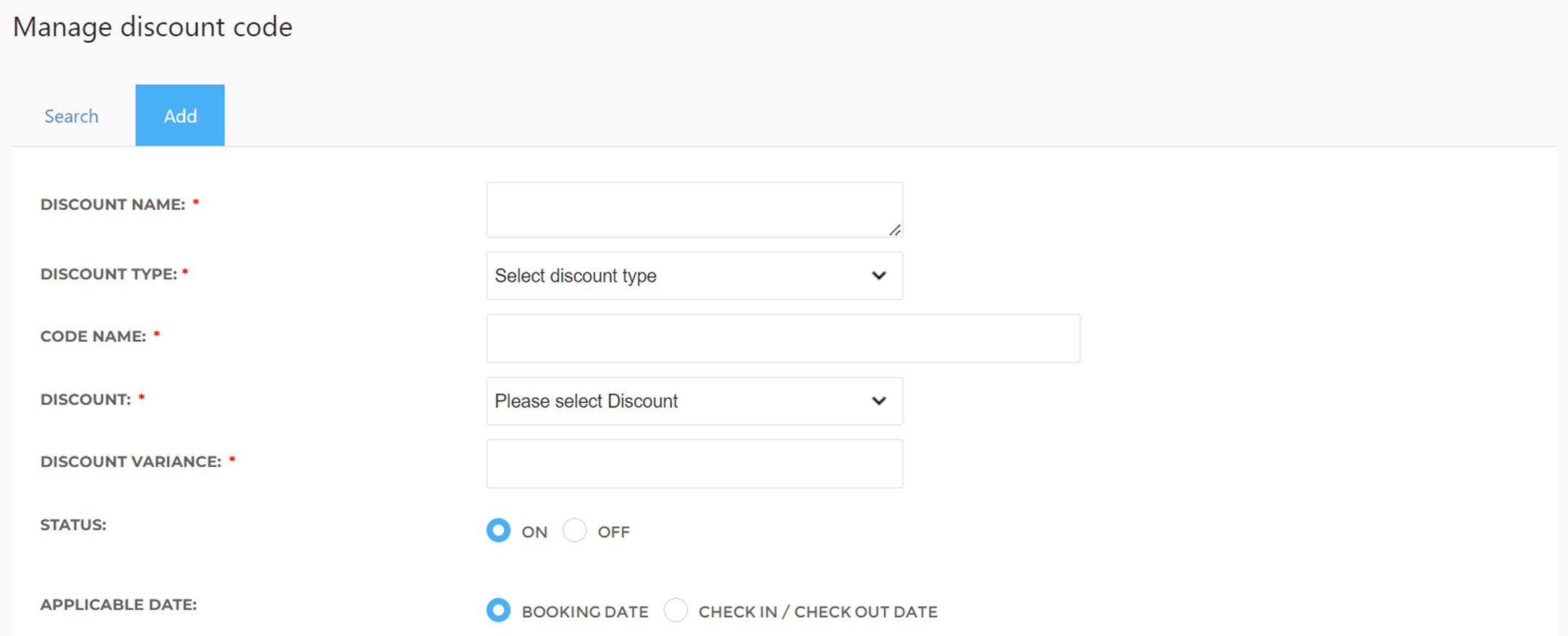 Select applicable dates and usage as once/multiple/once per user accordingly.
Select whether the discount code is applicable to IBE Level/Selected Hotels/Rate Rule of selected Hotels.
Either click on Add to create new discount code or reset to redo.