Release notes - June 26, 2023
We're pleased to share enhancements we're making to the RT3 & RT4 Booking Engines, RT4 Call Center and the CRS. This release is scheduled to be deployed to U.S. customers on June 27, 2023, and to our customers in Asia, the Boyd and Venetian instances on July 4, 2023. Minimal downtime is expected.
With this release, you now have the option of changing reservations that are non-refundable and contain a cancellation penalty period to non-cancellable. 
There are two locations where users can choose to configure the new non-cancellation box:
Under Policies > Edit Page > each Cancellation Window

Under Policies > Edit Page > Cancellation Window Edit Page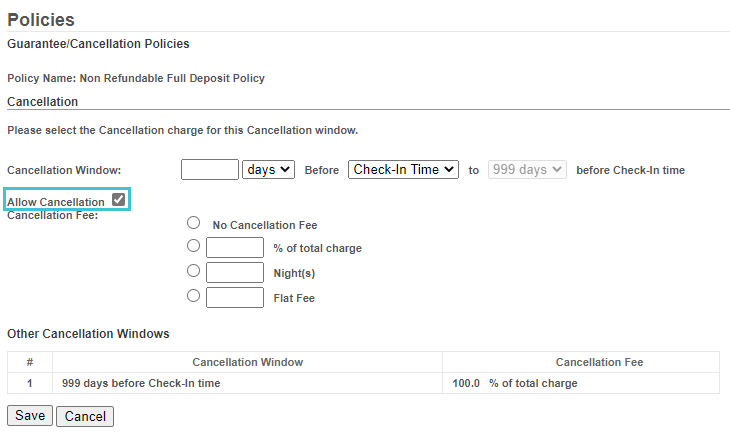 If the box is selected (it will be selected by default), the guest booking flow does not change and guests are allowed to cancel or modify the reservation with the appropriate fees in place.
When the box is unselected, you can still add a cancellation window timeframe, but guests cannot cancel their reservation.
Note
This will be implemented in the RT4 Booking Engine, GDS, and RT4 Call Center.
In order to better manage a casino guest's qualifications for receiving comp stays, comp restriction rules need to be in place and evaluated by the CRS to efficiently quote a customer on the RT4 Booking Engine, RT4 Call Center, and RT3 Booking Engine.
CRS admin users will now be able to configure these rules under the Loyalty menu to set player-based comp restrictions for loyalty and define these restrictions by segments and various yielding rules.