Under Property Management select Alternate Properties.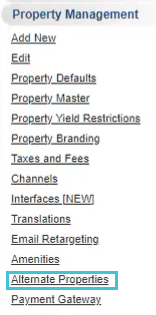 Click Add Property.

Place your cursor in the Property Code field to populate your other properties. Select the property you want to cross sell then click Save.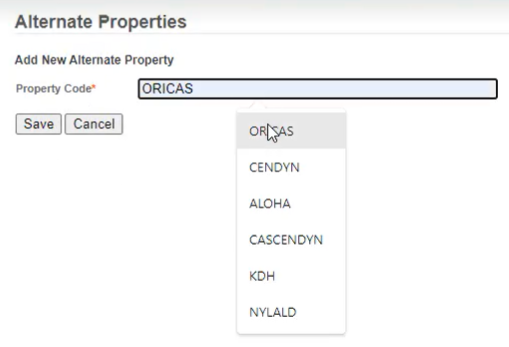 Under Portals, select Portal Alert Message Config.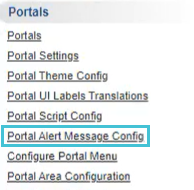 Type the name of the portal you wish to configure into the Select Portal field, select it and click Go.

Click Add new Alert Message.

For the Trigger field select No Availability. (The other fields, Location, Content, and Display Type cannot be adjusted.) Select Save. 
The new Alert Message you just created will now appear on the Portal Alert Messages view.

Repeat the process of creating a new Alert Message but this time choose Exit Intent for the Trigger field. Both Alert Messages will now appear.