We provide transparency around service availability for Cendyn products.
You can subscribe to receive real-time service notifications via email to ensure you're made aware of expected downtime due to planned maintenance or other issues. Alternatively, you can bookmark our centralized Service Notification Center to view service notifications posted there.
We hope this new system makes it effortless to stay up-to-date on your service availability.
How to subscribe
Log into your Customer Portal.
Click on Service Notifications at the top of the Cendyn Knowledge Cloud page.

Select a product you'd like to receive notifications about.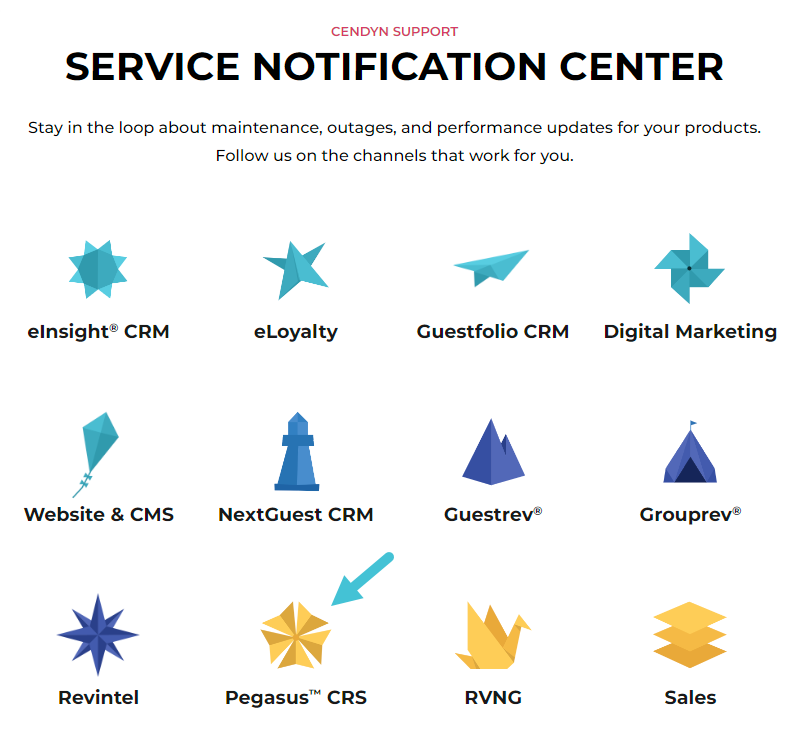 Click Follow below the section title, then choose New notifications and updates.

Repeat these steps to subscribe for other products, as desired.