View your profiles' lifetime spend, revenue details and room rates in your local currency.
Set your Default Currency
You can choose your local currency, or the default $USD, from the My Preferences area. Your currency selection will be updated throughout your CRM application.
Select the circle icon containing the first initial of your name in the upper right corner to view a drop-down list.

Select My Preferences from the drop-down list.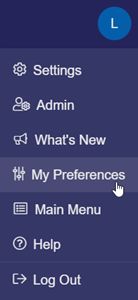 Select your preferred local currency from the drop-down list. Select Save Preference.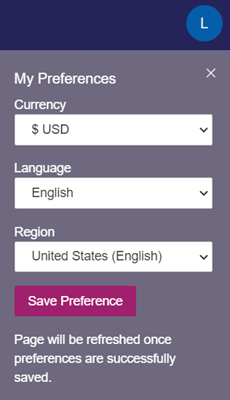 Note
A Language drop-down list appears under Currency only if your eInsight is configured for multilanguages. Contact your Cendyn Product Success Team to learn about enabling multilanguages in eInsight.
Currency Settings in the Profile Tab
You can also change the currency on the Profile tab.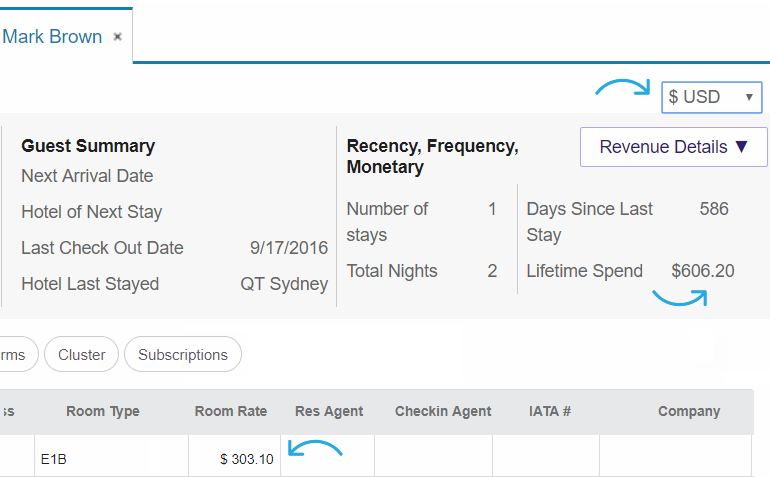 When you change the currency setting, revenue details, lifetime spend and room rates will be updated automatically.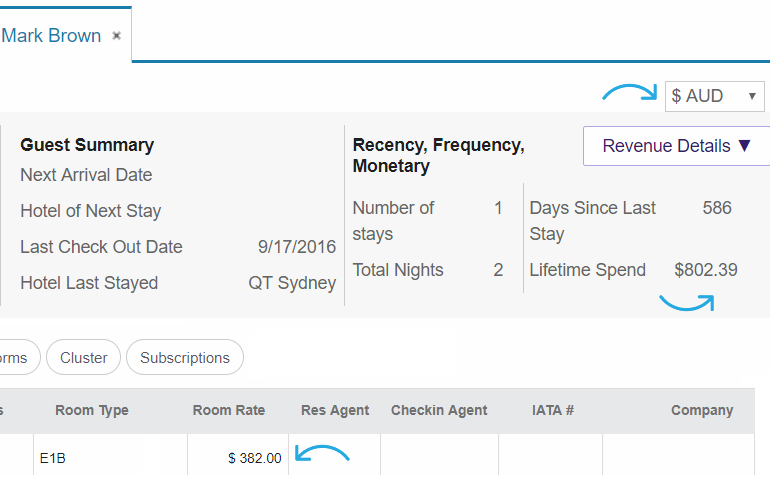 Exchange Rates
As of May 3, 2018 all new transactions will be calculated with the appropriate exchange rate, which will be captured at the time the data flows into eInsight CRM. All transactions that were entered into eInsight CRM prior to May 3, 2018, will be displayed using the exchange rate from the day the user views the data.