After building and saving your audience, generate and review your counts with Forecast Target Audience.
Forecast Target Audience
Select Forecast Target Audience to generate and view counts of the audience you've built.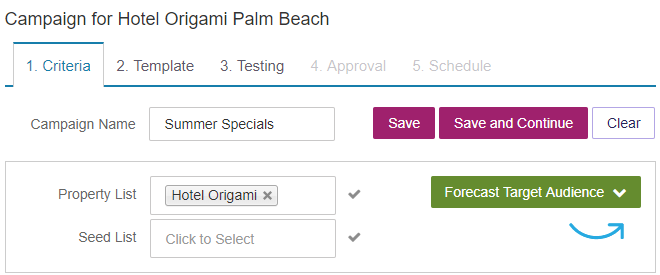 Depending on the size of your audience, you will see the report results right away, or a message that your counts are being generated.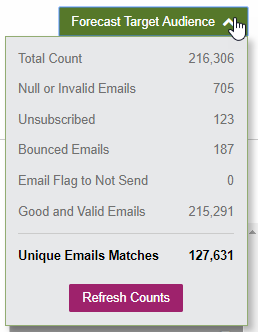 COMING SOON
In lieu of waiting for your report, select Enable to run the report in the background and receive notification via email when it is complete.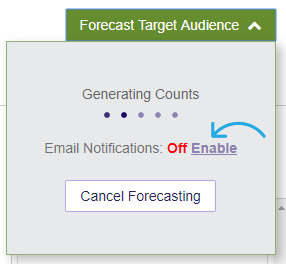 If you are satisfied with your counts, select Save and Continue to proceed to the Template tab to continue creating your campaign. If not, repeat the steps in Creating a New Audience to modify your audience.