Getting Started
Navigate to Campaigns > Create > Template.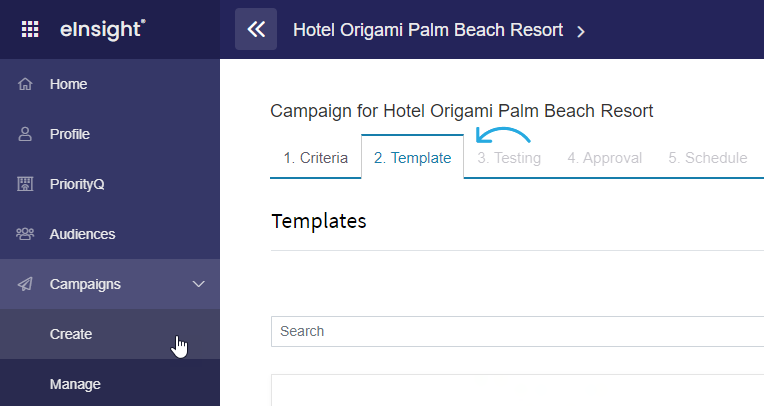 Search for an Existing Template
Enter criteria into Search and/or use the Sort drop-down list to locate an existing Master Template.
Tips
The editor type, Studio, Code (Legacy) or Drag & Drop (Legacy), is listed under the template name.
Select a Template for a New Campaign
Click a thumbnail to select it for your campaign. It will become outlined in blue. Select Save & Continue.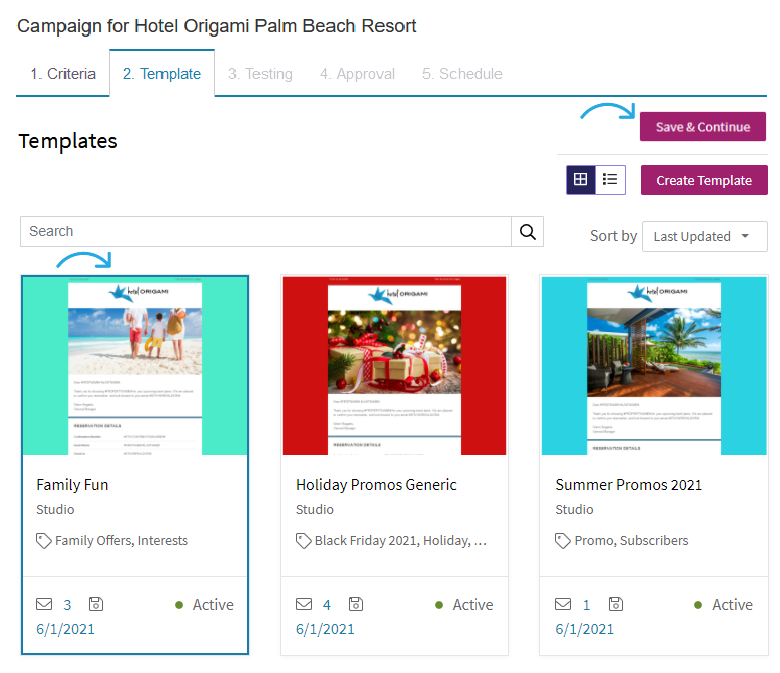 A copy of the Master Template you selected will now appear.
Modify the Template for the Campaign
Enter a Subject line for the campaign, then select Save. Format personalization tags and add-on snippets and make any other modifications to the template as needed for your campaign.
Note
Updating and making edits to the selected template in the campaign process will not impact the Master Template.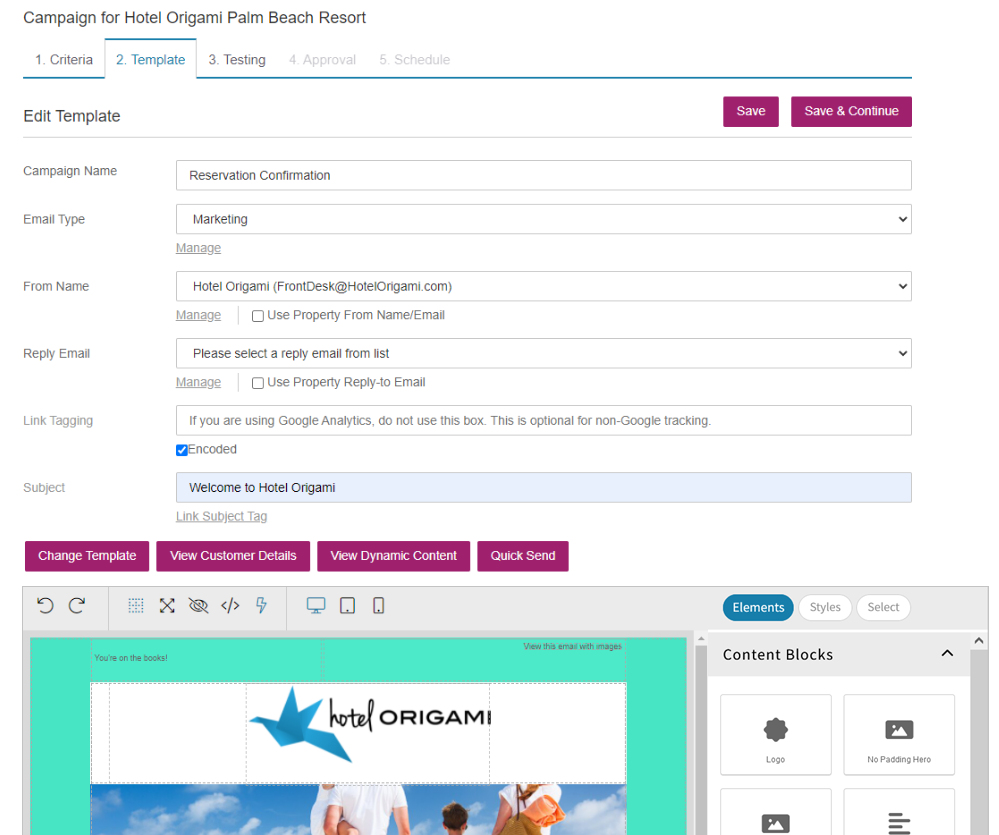 Start a New Master Template in Studio
Alert
New templates can no longer be created in the legacy editors.

Select Create Template.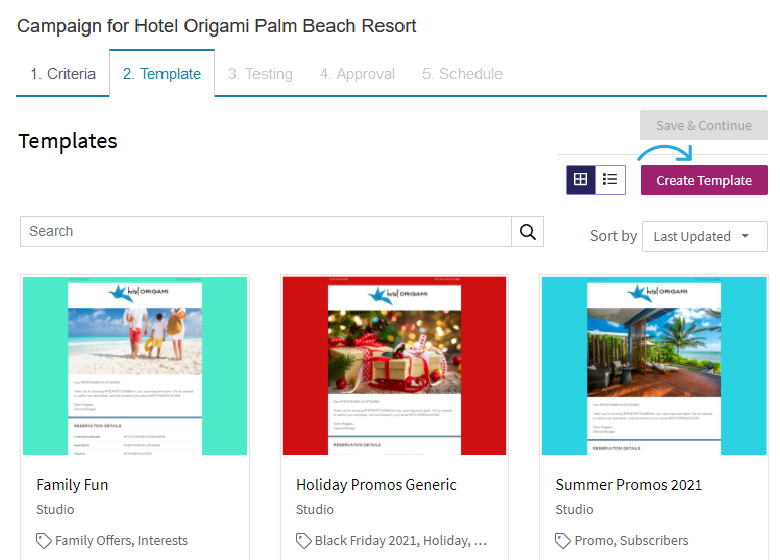 Read more about creating a new Master Template here.