The built-in Image Editor lets you enhance and manipulate your images in countless ways right in Studio.
Edit Images
Click on the image you want to edit. Select the Edit Image icon on the toolbar to launch the Image Editor.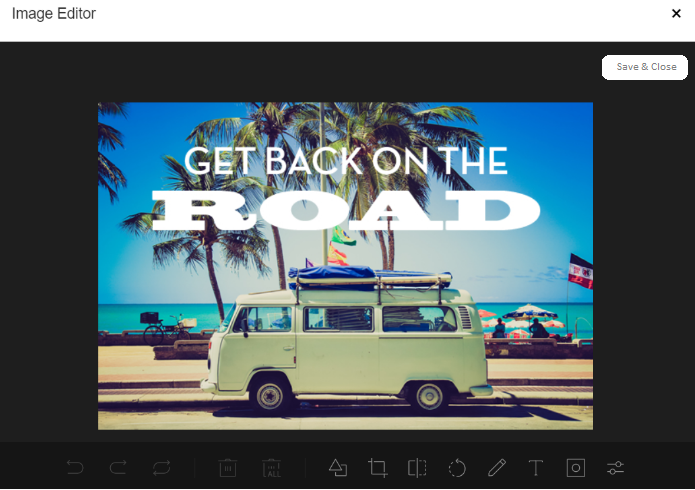 Shape
Insert a shape onto your image. Choose between rectangle, circle and triangle. Select the fill and stroke color as well as the stroke weight.
Crop
Remove unwanted areas. Select one of the provided standard ratios or use the custom crop tool.
Flip
Flip your image horizontally or vertically.
Rotate
Rotate your image.
Draw
Draw freehand or with straight line on your image with your choice of color and brush size.
Text
Add text in your choice of color and font.
Mask
Load an file to use as a mask for your image.
Filters
Add a filter to enhance an image. Filters are applied to the entire image.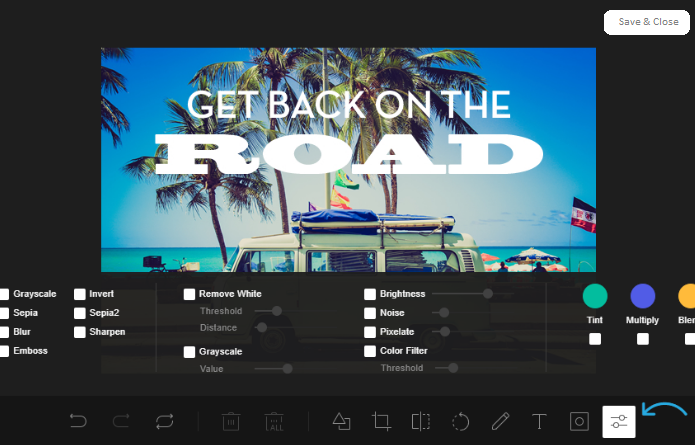 Available filters:
Grayscale
Sepia
Blur
Emboss
Invert
Sepia2
Sharpen
Remove White
Grayscale
Brightness
Noise
Pixelate
Color Filter
Tint
Multiply
Blend