Use the file manager to browse for and select the files and images you wish to use in your email message, whether as content or a link.

Three Ways to Open the File Manager
Click on an image that has already been added to the email then select  Change Image in the image properties panel.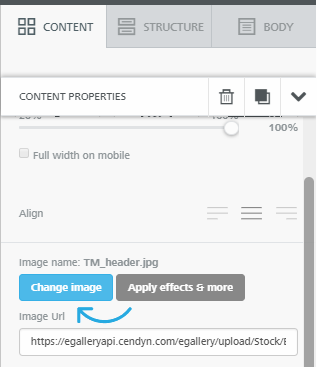 Select Link File when working with images and buttons.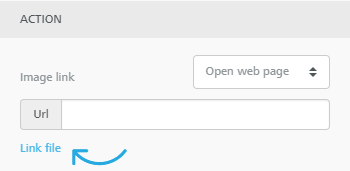 Select Browse in an image placeholder, which is displayed when you drag and drop an image content block into a message.

Browse and Search for Files
To locate your desired file or image, you can sort your folders by name, date, size or type by clicking on the header of any column. You can also enter a search term in the search bar to find a folder.
Click on a folder to open it. You can sort files the same way you can sort folders by clicking the column headers. You can also enter a search term in the search bar to quickly locate your file.
Preview a File
Select the preview icon.

Insert a File
Select Insert.

Delete a File
Select the Delete icon.

Info
The delete icon will be inactive (grayed-out) for files within folders that are set as Read-Only.