About Inbox Preview
Inbox Preview allows you to test your email campaign HTML across the most popular email browsers and apps in minutes. View results for desktop, tablet and mobile phones individually, making it easier to see the big picture and spot rendering problems before you hit send.
Request Report
After creating and saving your campaign in the Template tab, you are taken to the Testing tab. Select Submit Request under Inbox Preview.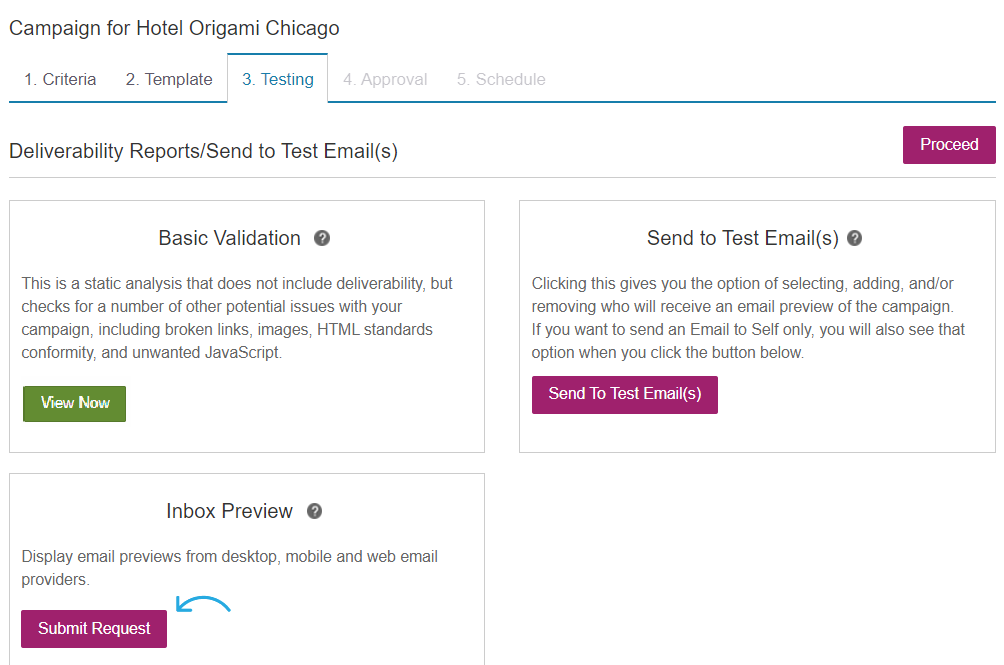 You will see a message saying that your request is in queue. Select Proceed in the top right corner of the Testing tab to continue.

When you click Proceed, you are taken to the Approval tab. Place your mouse over the Inbox Preview button to see a list of your report requests, sorted by date and time. Click on the most recent request to open the report.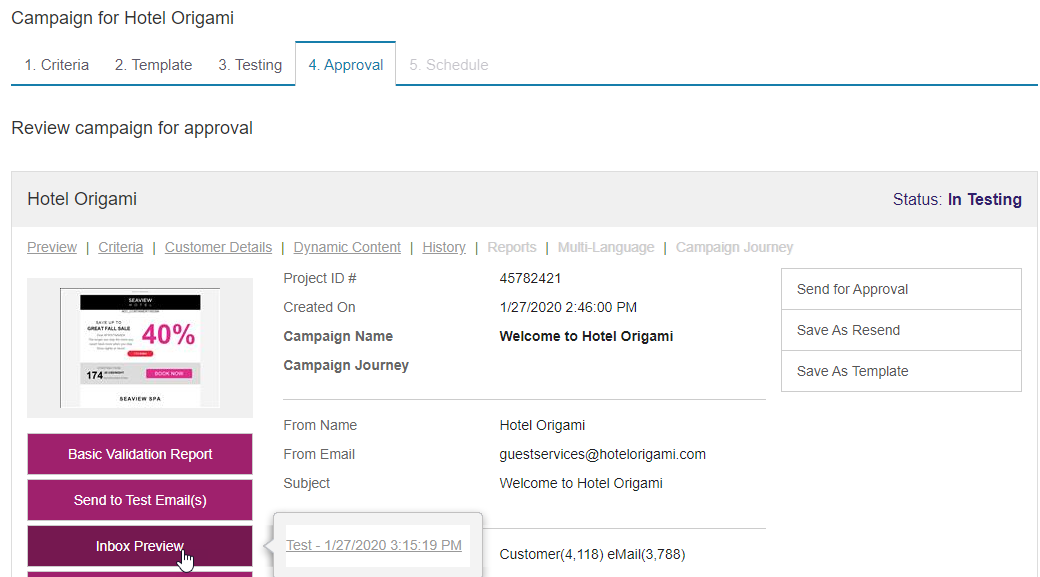 Info
Another way you can access your Inbox Preview results and rerun the test is to navigate to Campaigns > Manage. Locate your campaign and click the campaign name. Click on the Testing tab. Select Advanced. Here you can review the results of the latest report by selecting Launch or select Request New Test to create a new report.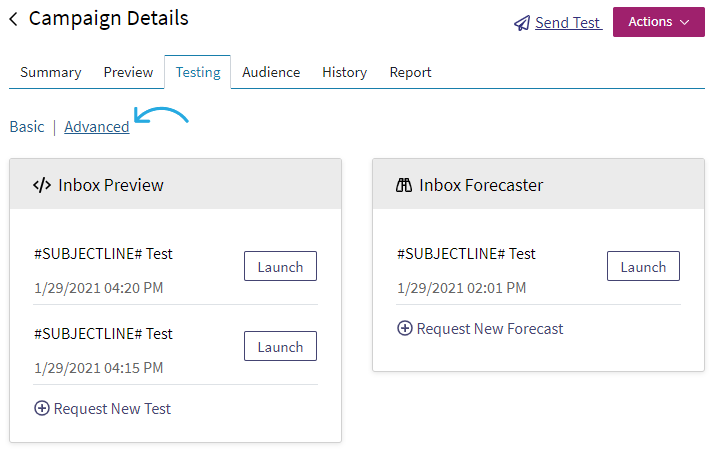 Inbox Preview Results
Click on any thumbnail to open a full-size preview of your email campaign HTML in a new tab. Navigate through previews with the Previous and Next buttons. Use the arrows to open and close the four preview categories: Desktop, Mobile, Common Web Clients and Other Web Clients.