Cloning a campaign makes an exact copy of the campaign criteria and template.
Locate Campaign
Navigate to Campaigns > Manage.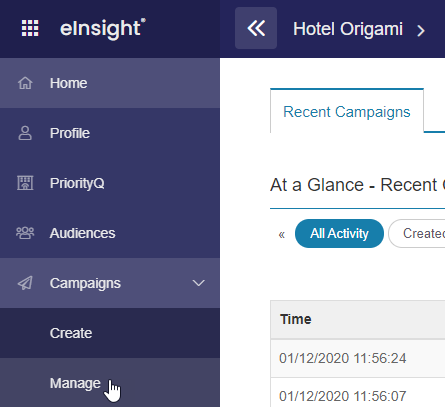 Clone Campaign
Locate the campaign to be cloned. Select the Vertical Ellipsis Icon > Clone.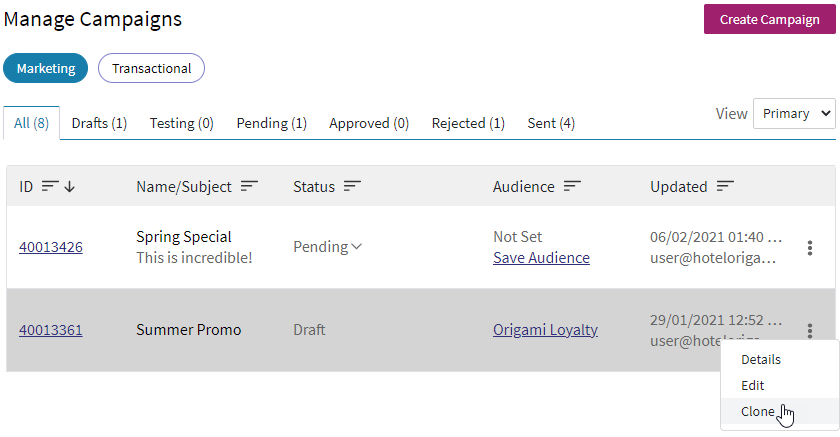 Name the New Campaign
The copy of the campaign you cloned will open in the Edit Template tab. "- Clone" will be appended to the end of the original name of the campaign. Enter a name for your new campaign and select Save.