Dive into your data with the numerous pre-canned reports and dashboards available. In the video below, we review how you can access and export reports.
How to access reports
Select Reports.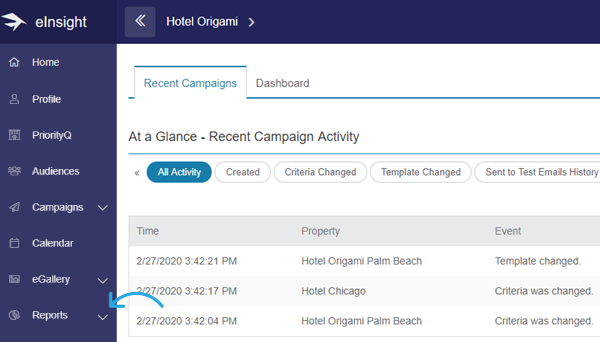 Under Reports, select a property from the list. eInsight Reports will open in a new tab.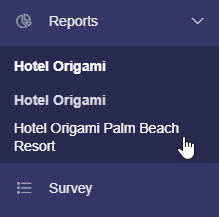 Under Home, select Team content > All Reports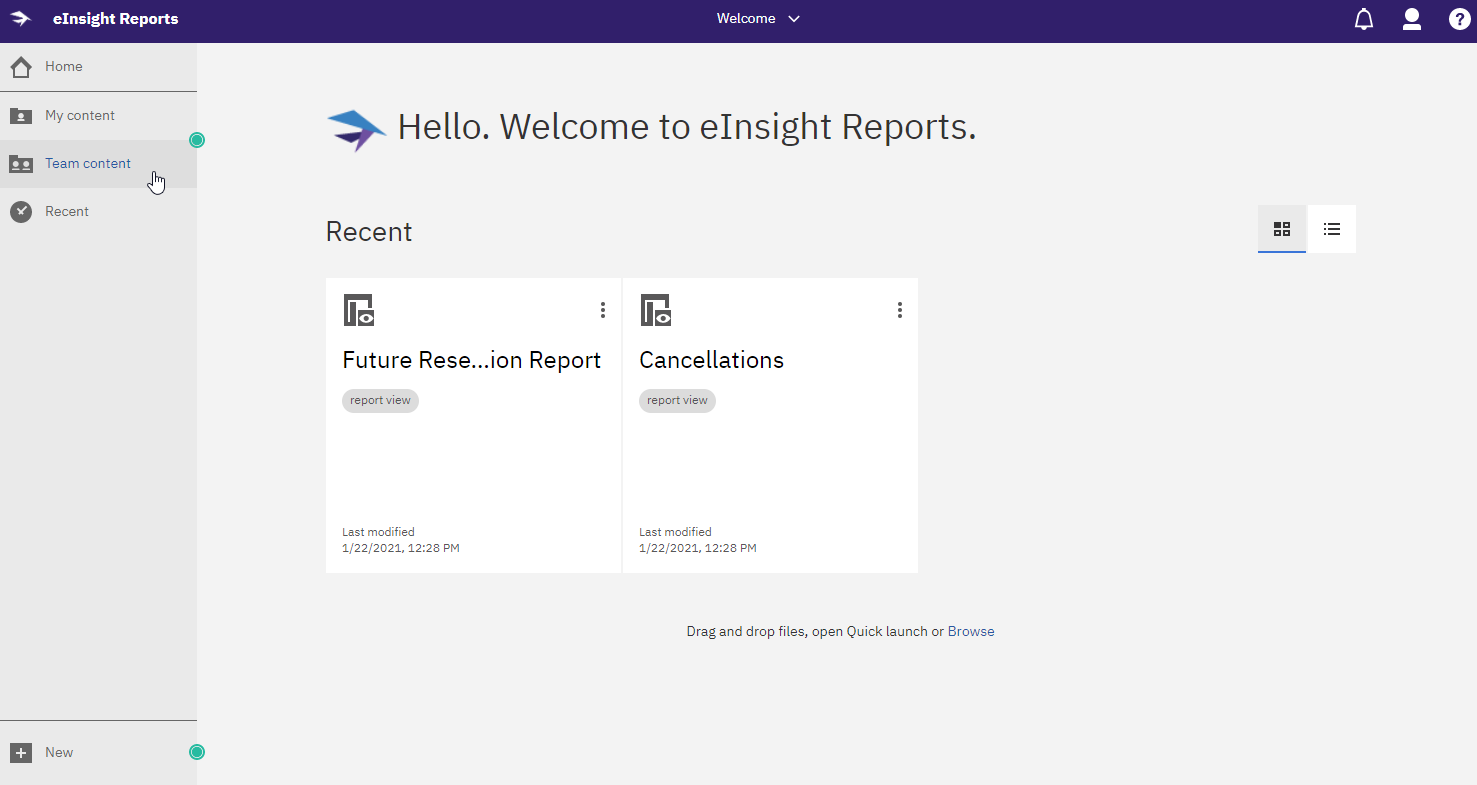 In All Reports, you can find a library of reports organized by different topics. Click here to review our top reports.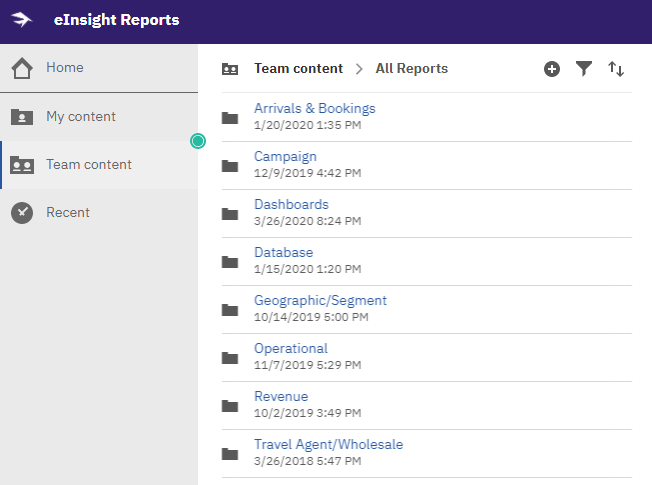 How to change your property view
If you have access to multiple properties, it's recommended you run reports from the corporate instance which will give you access to the company portfolio. However, if you only have access to a few properties, you must sign out of our reporting suite to access the other properties.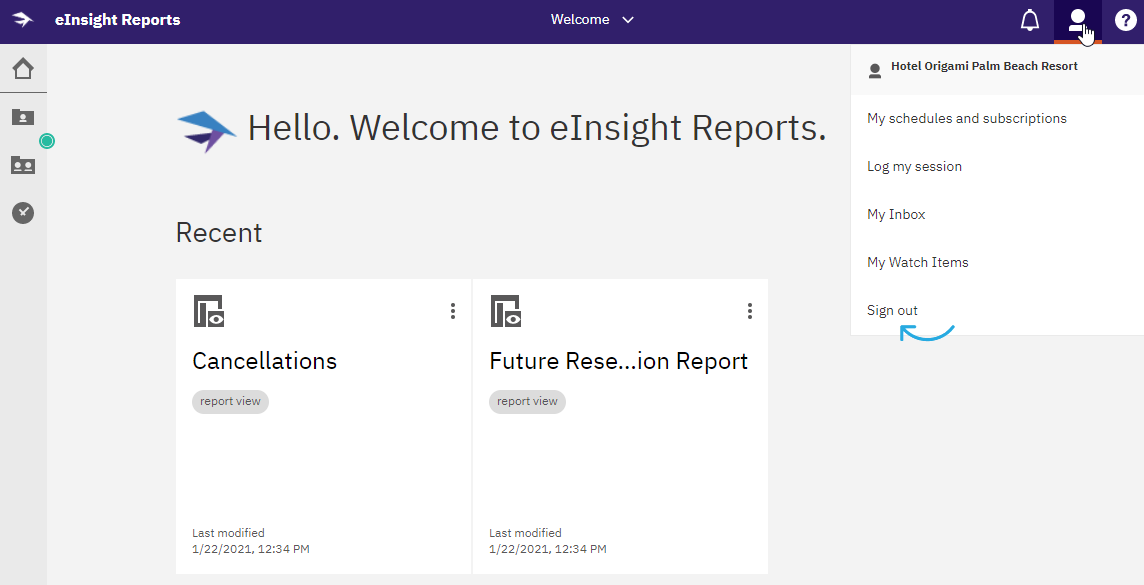 How to schedule a report
Reach out to producthelp@cendyn.com with the following information -
Report name and parameters
Desired time and time zone of report delivery
List of report recipients