Repeat/New Stay Activity Dashboard
Explore your stay activity, broken down by returning stays and first time stays, with this dashboard.
Access eInsight Reports
Select Reports.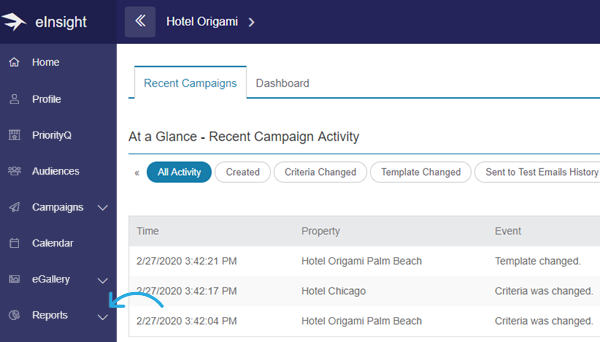 Under Reports, select a property from the list. eInsight Reports will open in a new tab.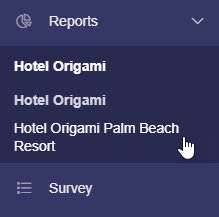 Select Dashboard
Select eInsight Reports > Dashboards.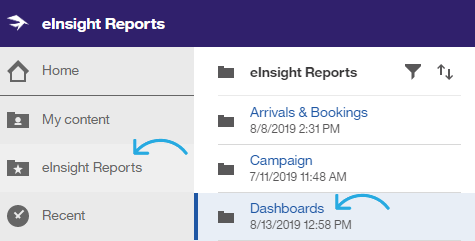 Select the Repeat New Dashboard.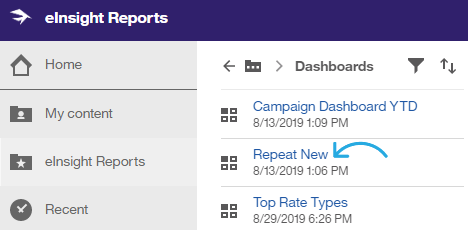 Dashboard View
Toggle between New and Repeat in the Toggle Charts box to change the data back and forth.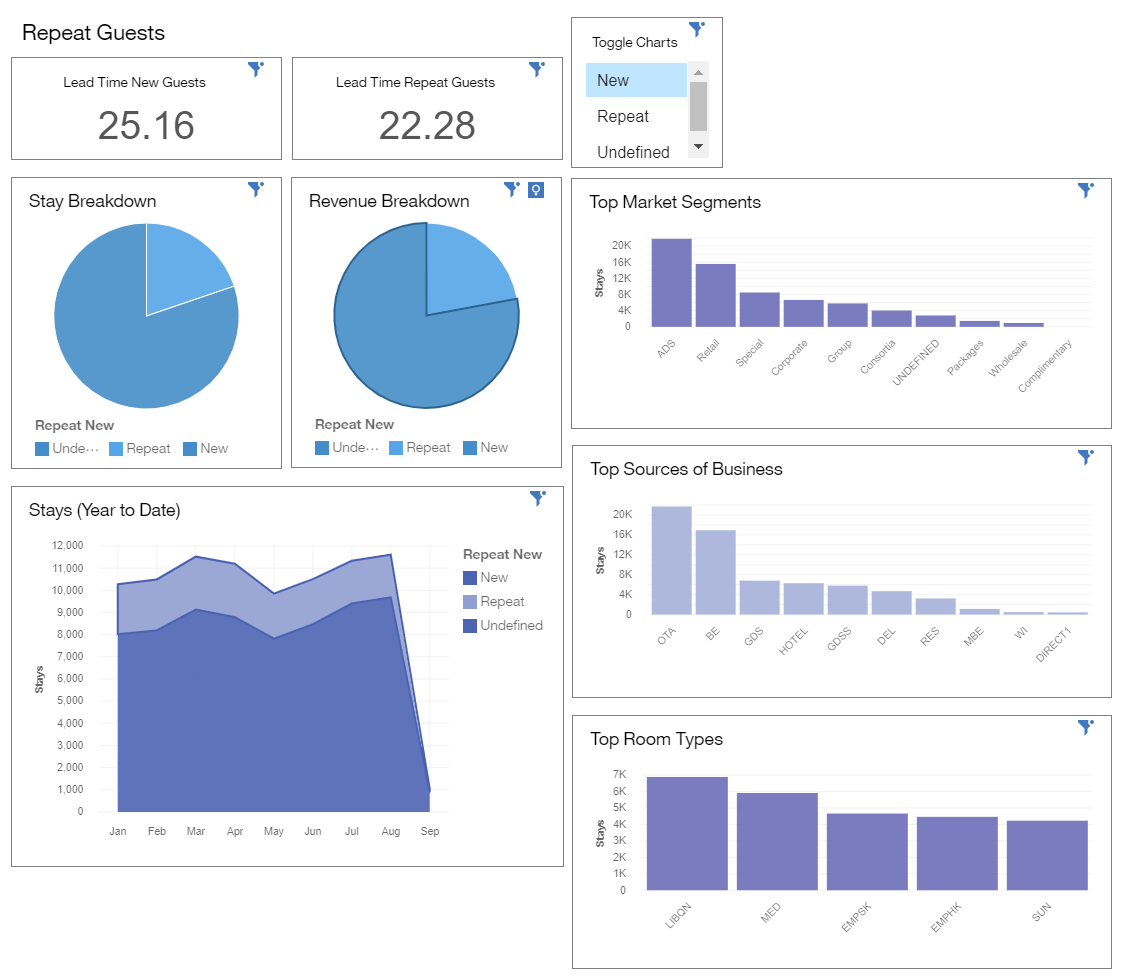 Customize this Dashboard
Optionally, you can save this dashboard and customize it. After following the steps above, select the Save icon > Save As from the top toolbar.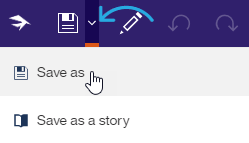 Select the My content folder. Enter a custom name for the dashboard in the Save as field, then select Save.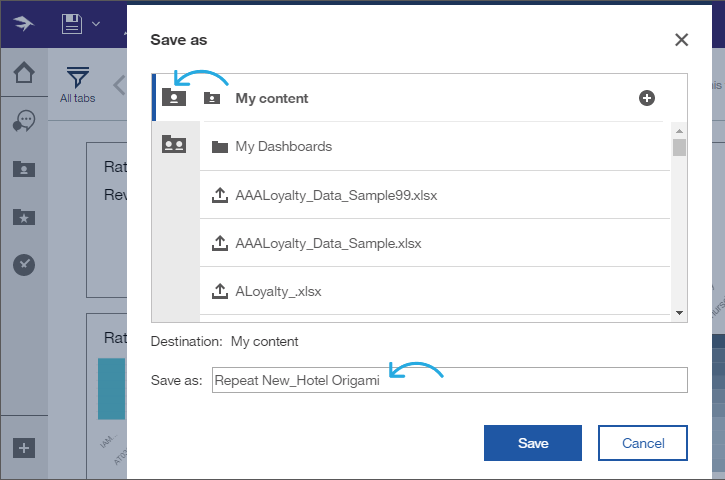 Click on any filter to open it.

Change the filter criteria as desired, then select OK. The data will update per the new criteria automatically.
For more information about customization options, see Create a Custom Dashboard.