We're excited to announce the upcoming release of Cendyn Studio – our new email editor which offers all the capabilities found in our legacy editors, and much more in one easy-to-use, integrated user experience. You'll be building sophisticated emails in minutes and wowing your guests with every email send.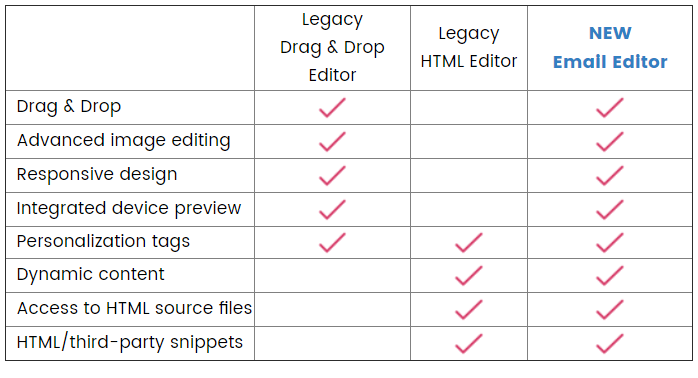 You can expect access to Cendyn Studio around November 20th, 2020.

We're sure you'll absolutely love the new functionality of Cendyn Studio as it enhances all your email campaigns. We encourage you to use this builder moving forward as we will be sunsetting the legacy editors at a future date.
---
Drag & drop and dynamic content in one editor
In Cendyn Studio, you'll enjoy the effortlessness of drag & drop features combined with the advanced dynamic content and personalization tag capabilities you depend on when building your campaigns. You no longer have to choose between ease of use and advanced personalization with all that functionality found in one editor.
---
All your favorite bells & whistles
Cendyn Studio is jam-packed with your favorite conveniences. We've highlighted just a few for you here:

Select the Edit Code icon from the main toolbar to view and edit the code.

By default, you'll see the HTML code when in this view. Easily toggle between HTML and CSS within the modal window. You can also view the Edit Code modal window in Full Screen mode.

Select the Mobile view icon from the main toolbar to preview your email as recipients will see it on a mobile device.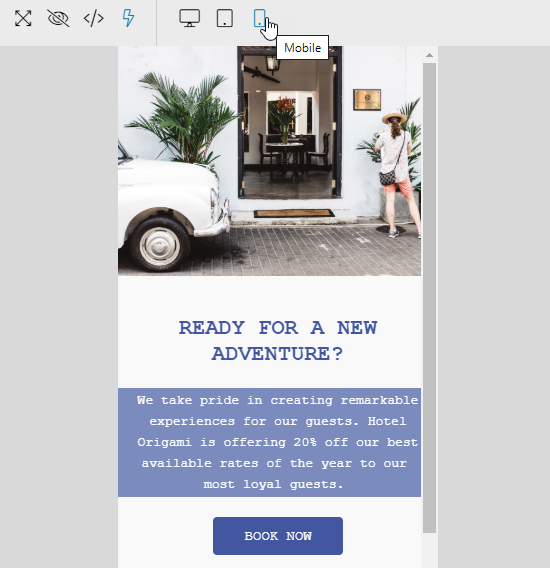 When screen space is at a premium, select the Full Screen icon from the main toolbar to use your entire computer screen while editing your campaign.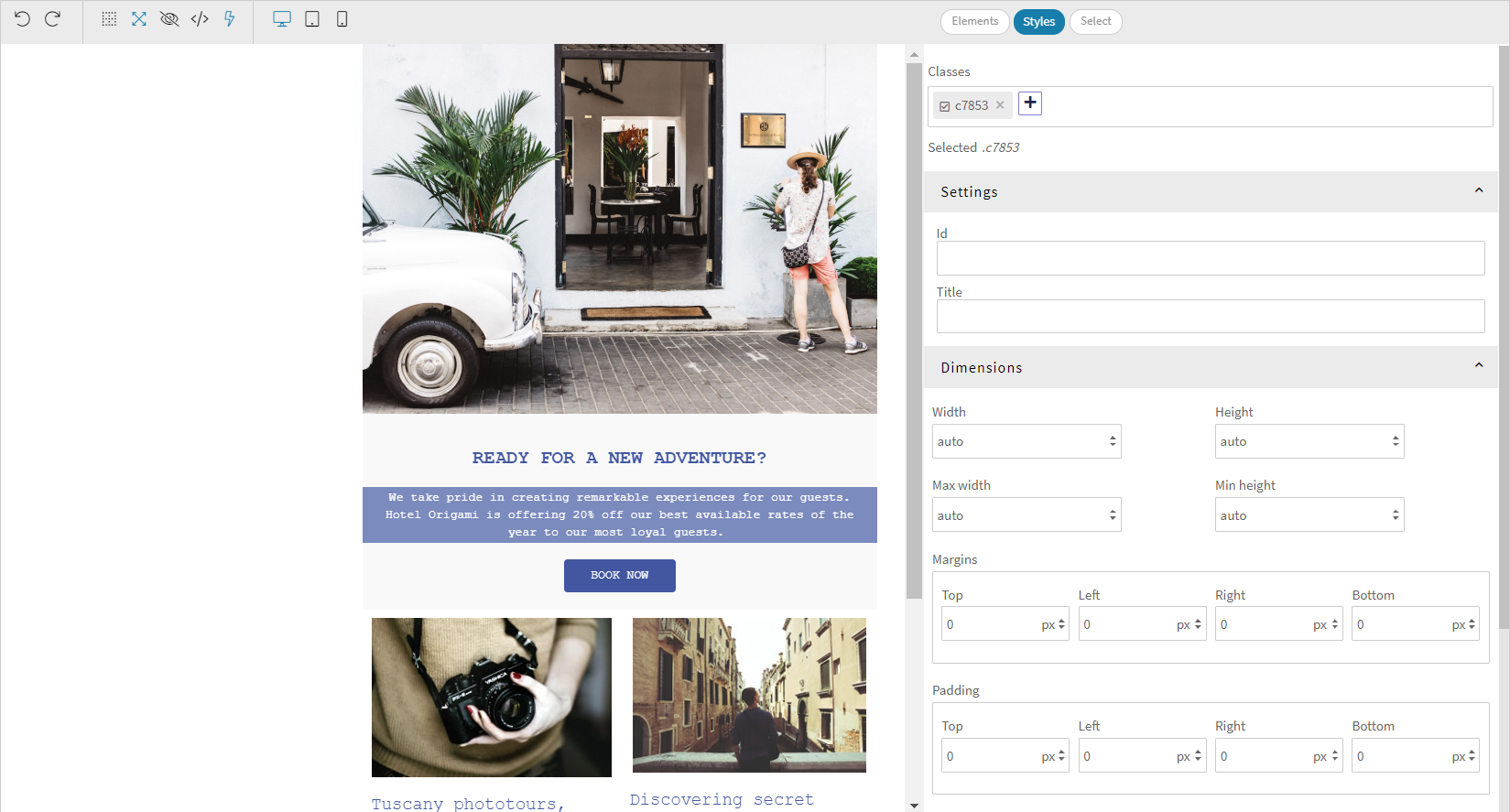 The built-in Image Editor lets you enhance and manipulate your images in countless ways right in Cendyn Studio.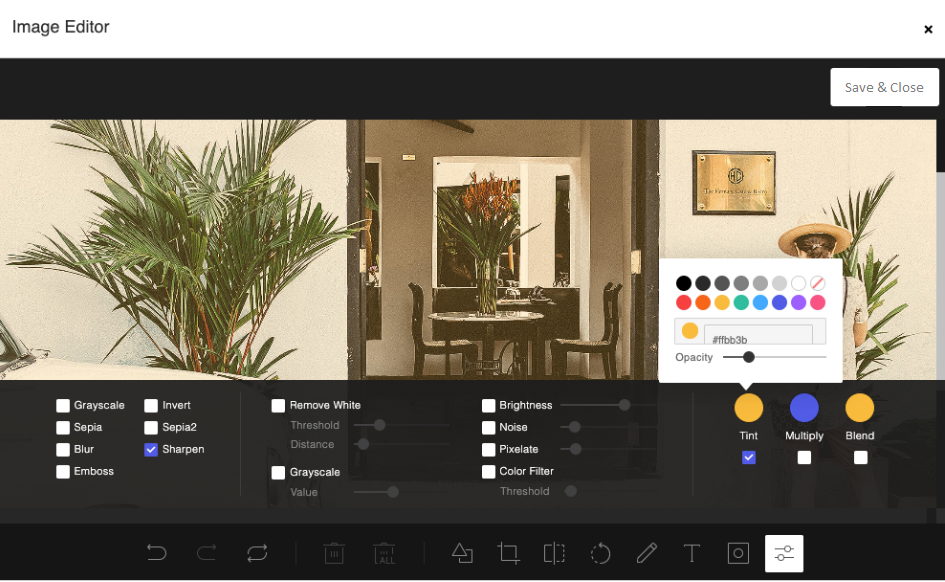 Drag & drop Content Blocks or individual Elements into your campaign to easily add cells, text, images, buttons, dividers, lists, social links, social link blocks or HTML.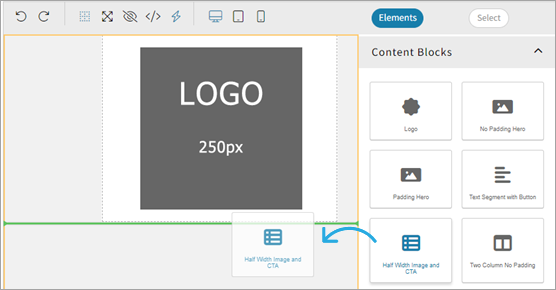 Use Cendyn Studios's extensive Styles options including Dimensions, Typography and Advanced Styles to replicate your brand standards down to the pixel.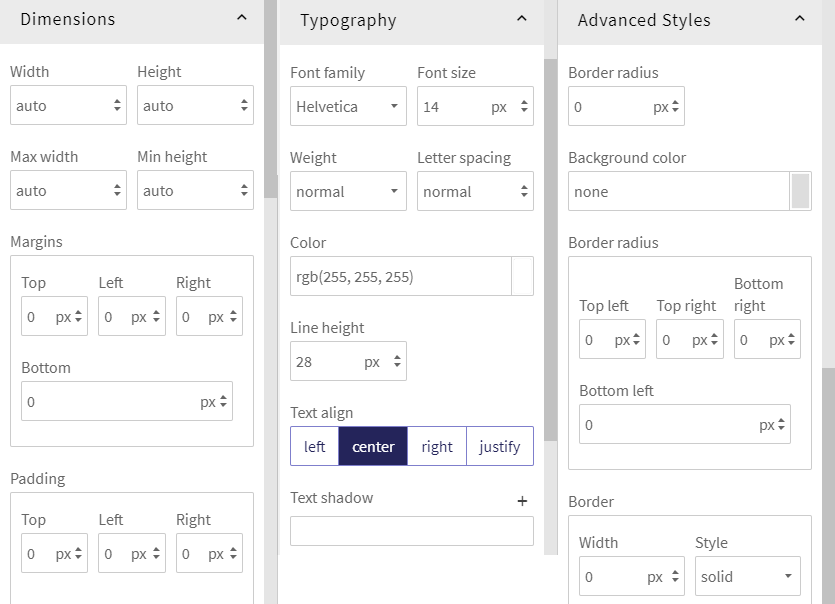 Learn more
---

If you have any questions, please contact your Cendyn Client Success Team.