Release Date: FEBRUARY 1, 2017
Release Notes
---
EXCITING NEW ENHANCEMENTS TO EINSIGHT'S PRODUCT ADMINISTRATION
eInsight CRM | Enterprise marketing automation and guest intelligence
We are pleased to announce exciting new enhancements to eInsight's product administration.
---
Role-Based Security Settings Available in New Manage Roles Tab
An on-property or corporate administrator can assign permissions to a role, then assign roles to individual users. Please contact your Product Service Manager for administrative access.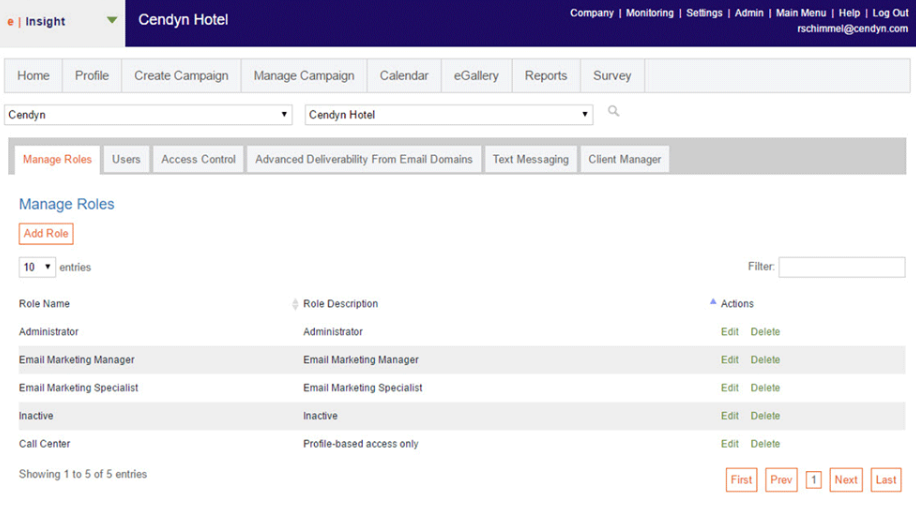 ---
Profile
Three new control settings are available to manage user access to:
Lifetime Spend
Resend Confirmation Emails
Revenue Details Flydown (where applicable)
"Province" displays alongside "State" in the address area of the profile screen.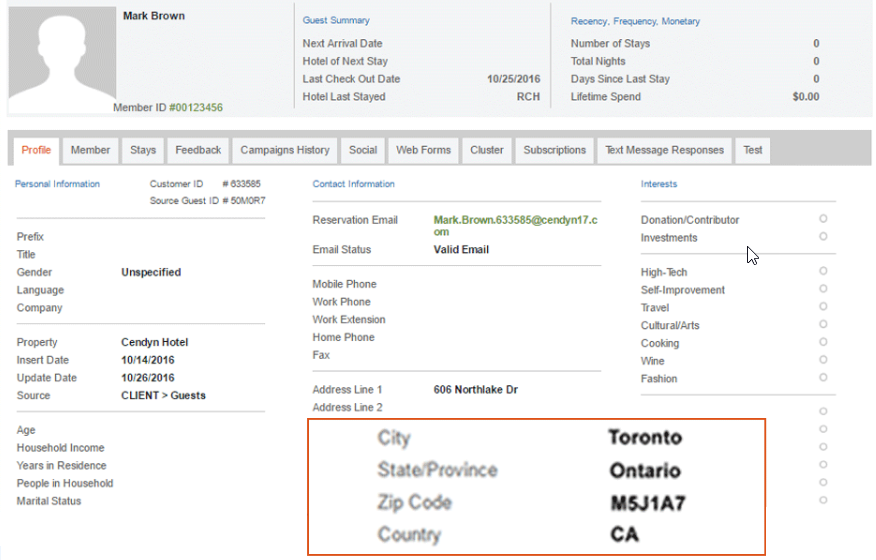 eInsight profiles can be loaded from an external source (e.g., Cognos) via the Customer ID parameter. Previously, this capability was limited to the Reservation Number and Source Guest ID parameters.
---
Campaign Creation
In the template tab, users can indicate the Audience and Brand of each campaign for enhanced reporting.