In a sleek calendar format, the Events page displays Events entered in the system in addition to important KPIs for each day, such as Action Index, Trans Occ Pct (Transient Occupancy Percentage) and Avg Arrival LOS (Average Arrival Length of Stay). So while viewing your Events you can see the impact they have on your numbers.
Events Tab
Select Eventsfrom the main navigation.

Choose Month and Year
Use the arrows to select a month and year to view.

Events Appear
Events you create appear in the Calendar View. Click on an Event to review the Event's details.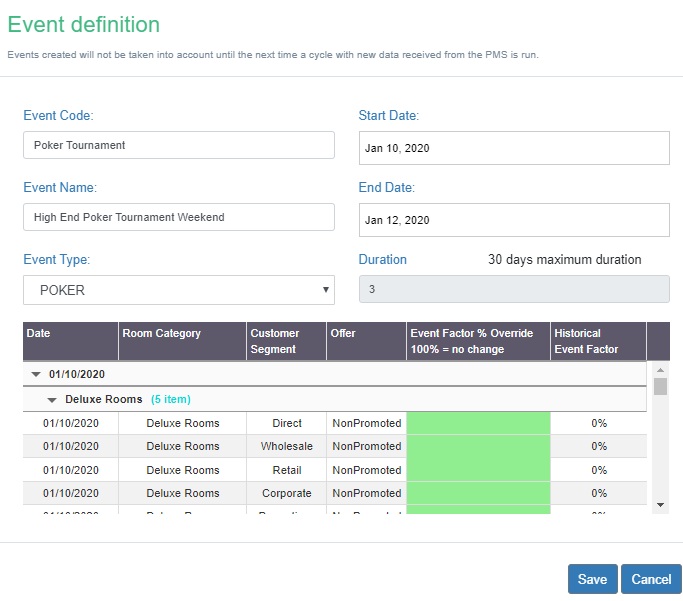 View KPIs (Key Performance Indicators)
There are three drop-down lists above the Calendar that vary in color.

They each contain the same drop-down list of KPIs:

Choose up to three KPIs to view at one time. The KPI you choose for each color will appear in the Calendar View in the respective color. As illustrated below, if Action Index is selected in chartreuse, Trans Occ Pct selected in green and Avg Arrival LOS in blue, those data points appear in those colors for each day of the Calendar View.