The Search tab allows the front desk agent to manually lookup guests.

Search Parameters
Choose your search parameters: Profile ID, Res ID, Name, Name and Zip, Phone, Email, or MemberID.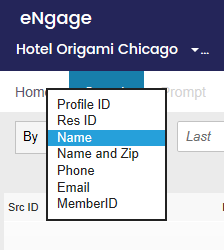 Search Network
You can limit your search parameters by: Network(all hotels), Hotel Group(all brands) or Hotel(selected hotel).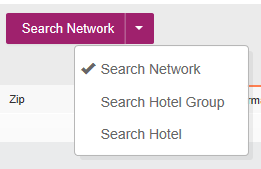 Execute a Search
Enter criteria for the parameter you've chosen, such as a first and/or last name if you've chosen to search by Name, then select Search or click Enter.
Locate the guest listed in the search results. Select the guest's Source ID to open the Prompt tab.