Select the Additional Pages drop-down list and select Admin.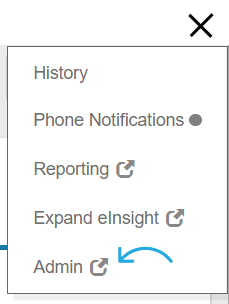 The Admin page opens in a new tab and shows the properties and prompts configured for eNgage. On the left is the top-level overview. If you have properties under different brands, you can select sub groups from the list on the right. In this example, Origami is chosen.

The selected sub group in this example, Origami) now appears on the top left. The options listed under Sub Groups have changed to show All Hotels and a second option, which is a call center, allowing for further specification. This screen also displays the prompts available for these properties.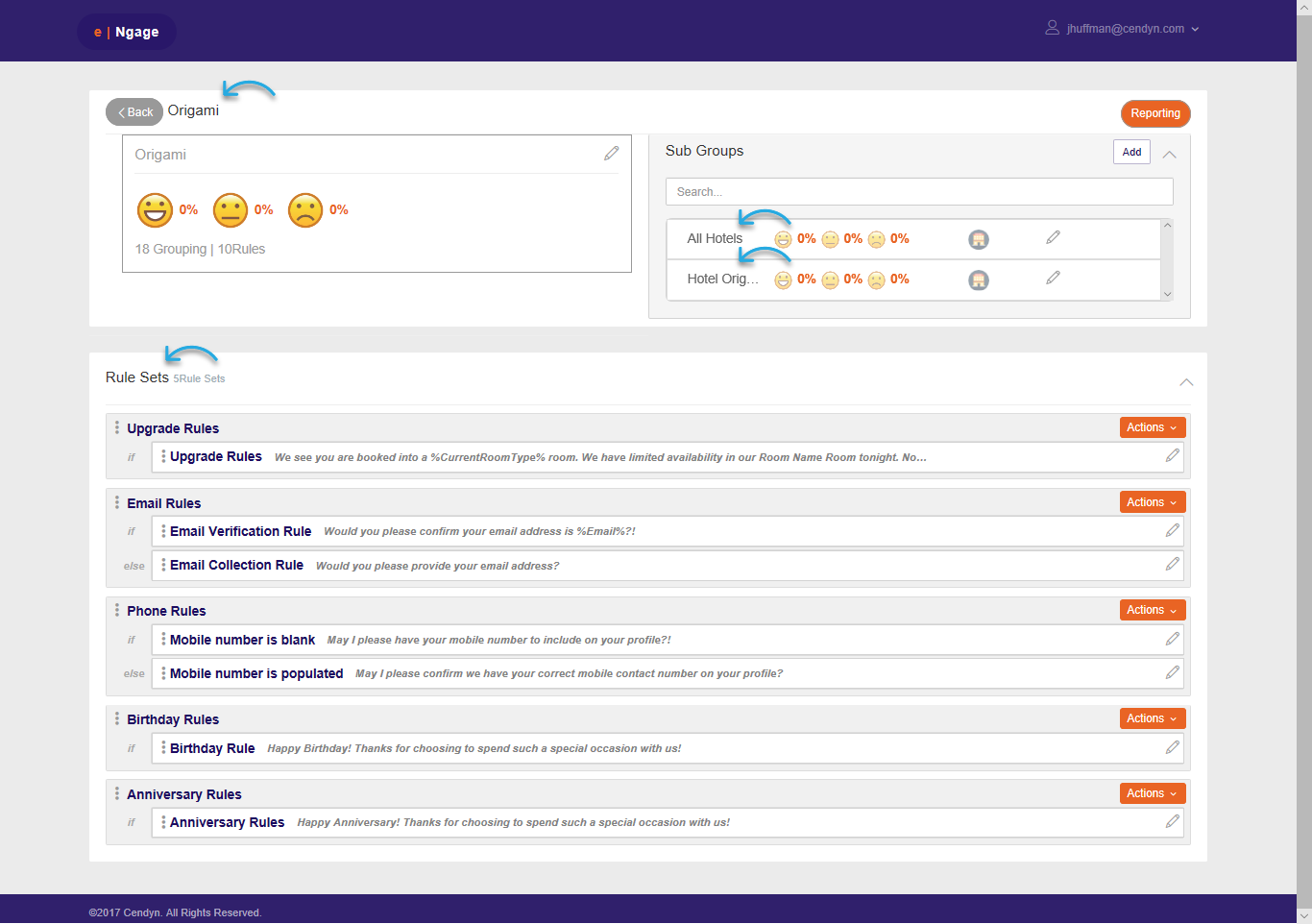 Drilling down into all hotels you can see the hotels configured for Origami and the prompts specific to these hotels.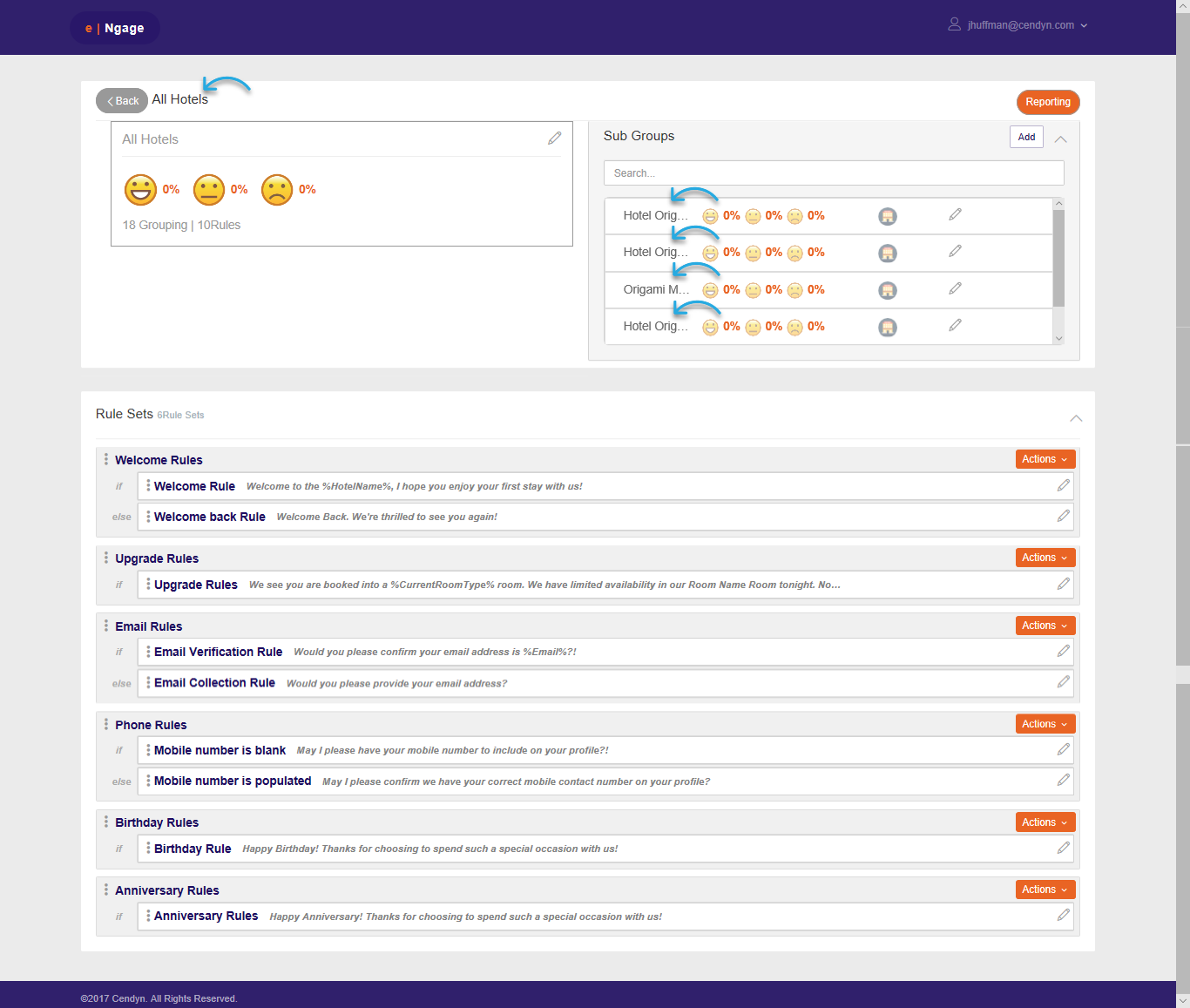 Drilling down even further, you can see Hotel Origami Chicago and the prompts specific to that hotel.