Enter nearby airports here and they will appear in a drop-down list on pages in the Transportation category of the Guest Portal (see below for an example).
Add New Airport
Select Add New to create a blank entry. Enter the airport name and sort order. Select Submit to save.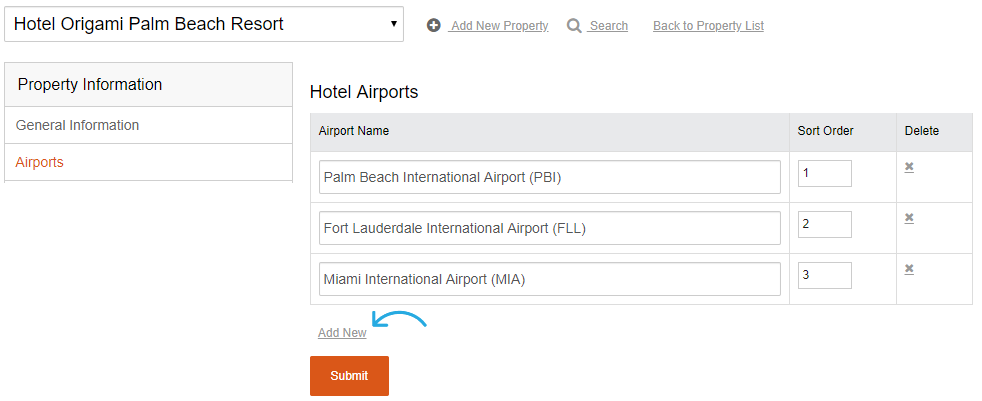 Delete Airport
Select the Delete icon next to the airport you wish to remove.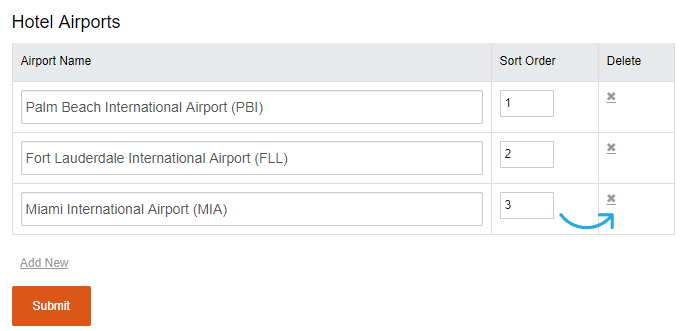 Transportation Category Drop-down List
When airports are entered in the Property Information > Airports page as seen above, they will appear in the Airport drop-down list on Transportation category pages, as seen below.