In Room Dining offers you and your guests a flexible and seamless solution to ordering room service.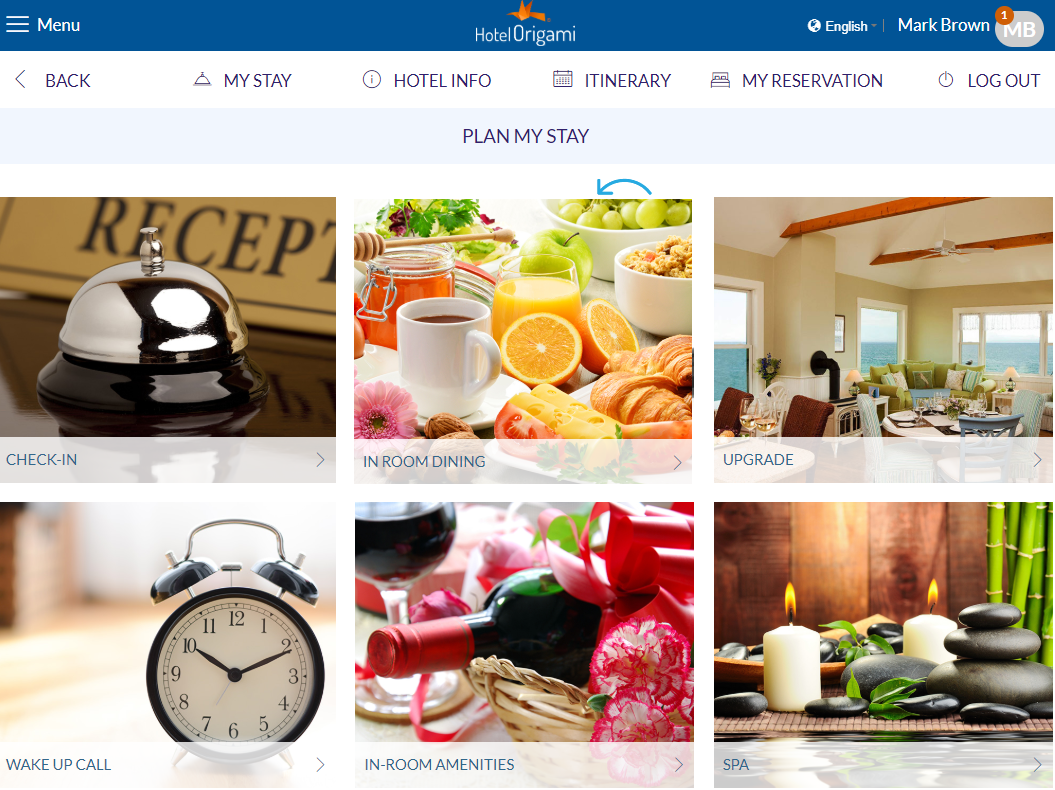 Customizable Items
You can configure items with unlimited choice options and upgrades.
Easier Advance Ordering
In-house guests can seamlessly request multiple In Room Dining (IRD) orders in advance for delivery at any time during their stay.
Shopping Cart
Guests can view or modify their orders in the shopping cart prior to submitting them.
Customizable Gratuity
Guests can select a standard gratuity percentage or enter a custom amount; gratuity is automatically calculated.