Guests may create an account to view all upcoming reservations in queue and place requests without a reservation on the books.
Create an Account with a Current Reservation
After logging in with their current reservation number and last name, guests are prompted to create an account.

Guests enter their first and last names, email address and a password to create an account.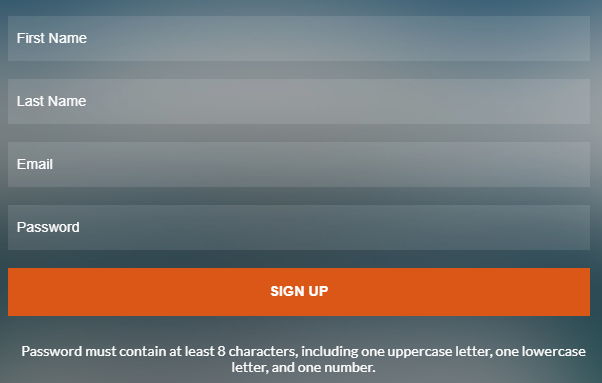 After verifying their email address, guests can sign in to access and update their account details and profile preferences in real-time.
Create an Account without a Current Reservation
Past and potential guests can create a new account without a booked reservation, then request specific services such as Recreation/Activities, Spa, Golf, Tennis and Dining. You can also choose to grant them access to brand level content and property specific information. Account creation drives ancillary revenue by enabling you to offer "day passes" for use of on-property services. It also facilitates you gathering valuable guest contact and preference information, enabling further customization of marketing communications to nurture guest loyalty, increase repeat business and drive local and drive-in market ancillary revenue. Furthermore, it promotes new bookings across the brand portfolio.