Guests may easily request to receive text notifications regarding the status of a request.
Guests May Request Text Notifications
Prior to making a request, guests have the option to request text notifications regarding the status of that particular request. First, they check the box to receive the text notifications. Then they enter their mobile number and select Make a Request. They must repeat this process to receive text notifications for each request they submit.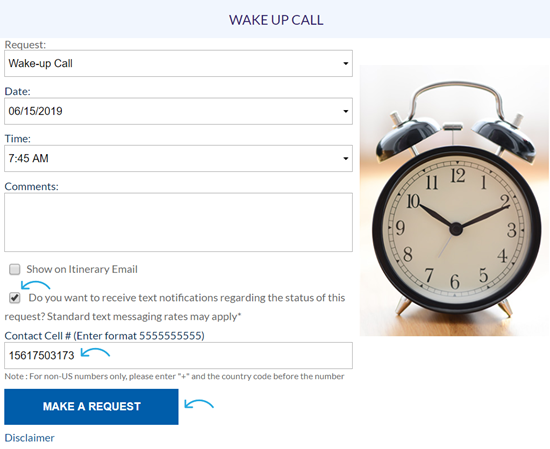 Disclaimer
When a guest selects the Disclaimer link, a message will pop-up explaining rates and opt-out preferences.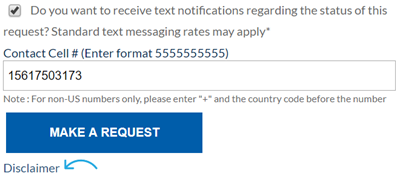 You can configure the Disclaimer message in Property Admin > Property Information > Hotel Message Setting.