Audience details are displayed in four tabs: Summary, Customer Details, Associated Campaigns and History.
Select Details
On the Audience List view, select Details for any audience.

Summary Tab
At the top of the Summary tab is displayed an audience's total unique records, the number of campaigns currently using it, and dates when it was last saved and last published.

Further down, are the audience's criteria, channel counts and properties. If any of these areas are collapsed, click the arrow to expand them.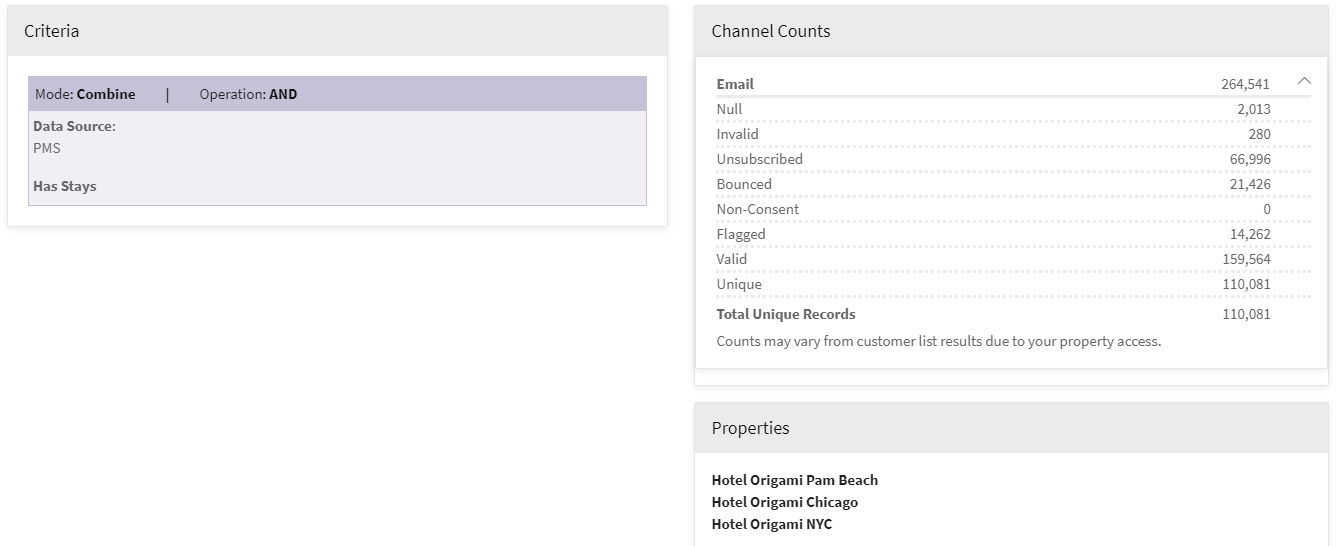 View Published or Saved Audience
Select Published to view the details of the published audience and select Saved to view the details of the saved audience.