When a reservation is imported into Guestfolio, we will begin to send that reservation automated emails. This normally starts with a confirmation email. Sometimes when we send to a particular address, the email will "bounce." The most common causes of a bounced email are:
Misspelled email address
Nonexistent email address
Full recipient inbox
Recipients inbox is temporarily unavailable
A reservation with a bounced email will be indicated by the "Bounced" status box next the the email address in the reservation details.
The best way to keep track of reservations that have bounced emails is via the email failure report, for instructions on how to enable this report, click here.
If the bounce is a result of an error with the email address, you can correct the email address in your hotel PMS and the updated email address will be imported into Guestfolio on your next data import.
How to clear the bounce?
When viewing the reservation or profile with the bounced email, click on the "Bounced" text displayed adjacent to the guest's email address.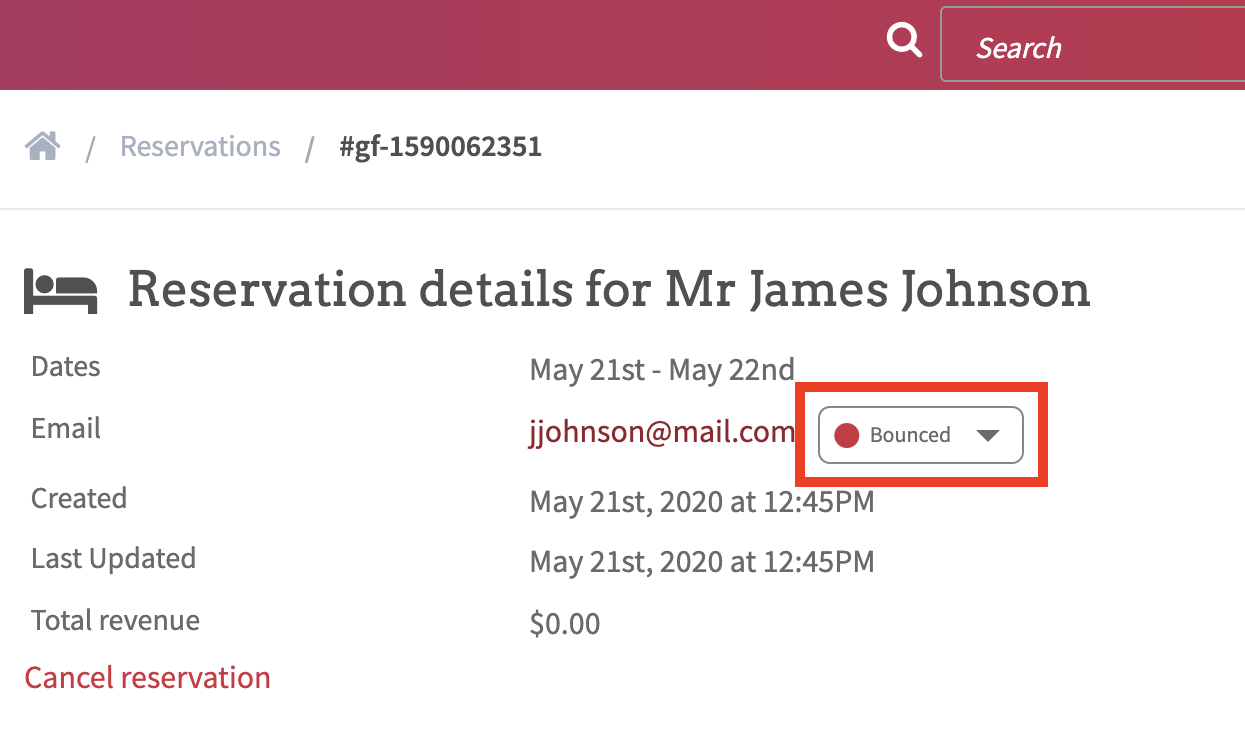 A new window will now be displayed - click on the "Clear bounce" button on the bottom of the window.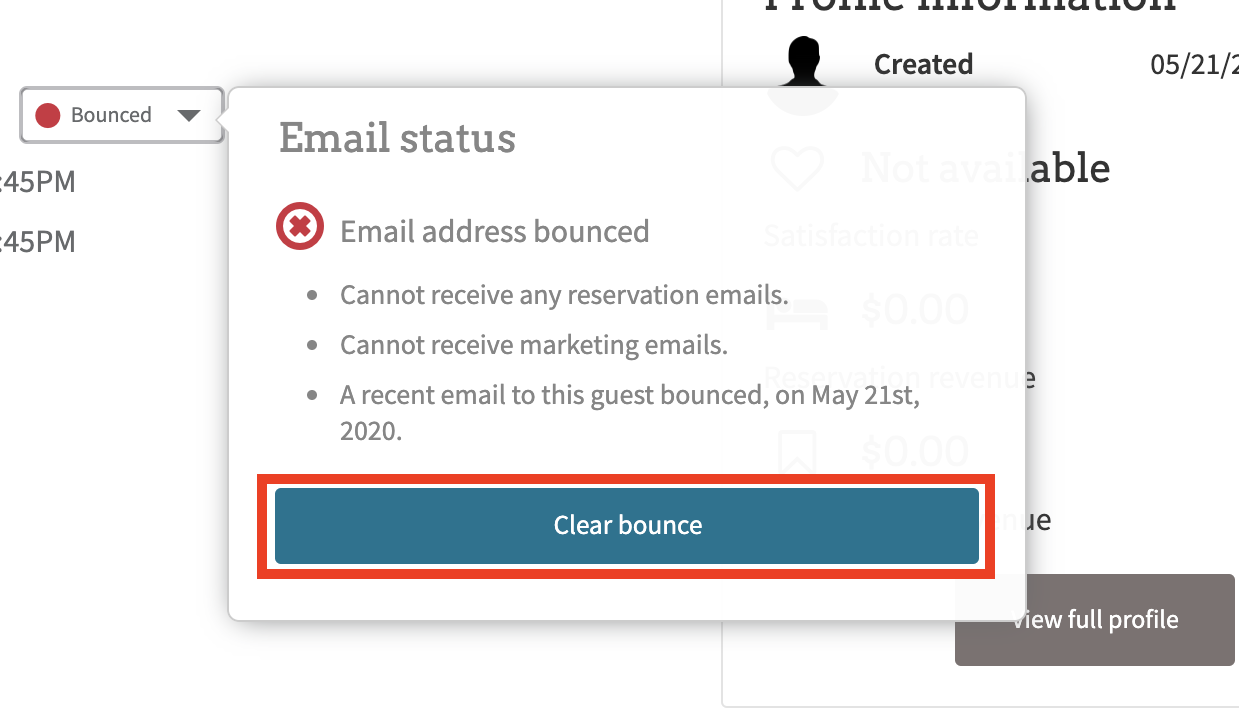 You can then go back to the guest's reservation and manually resend any missed emails. For more information on how to do this, click here.