This tip will ensure you don't invite confirmed reservations to receive a new offer that is valid for their existing stay dates. If they're already on the books, you don't want to invite them again at a lesser rate - we assume.
In the example below we show you a List that is designed to exclude any guests staying at the property during June. The example hotel wishes to send out a last minute offer to all past guests and guests staying beyond June but they don't want June guests to receive the offer.
Here is a screenshot of how we did this.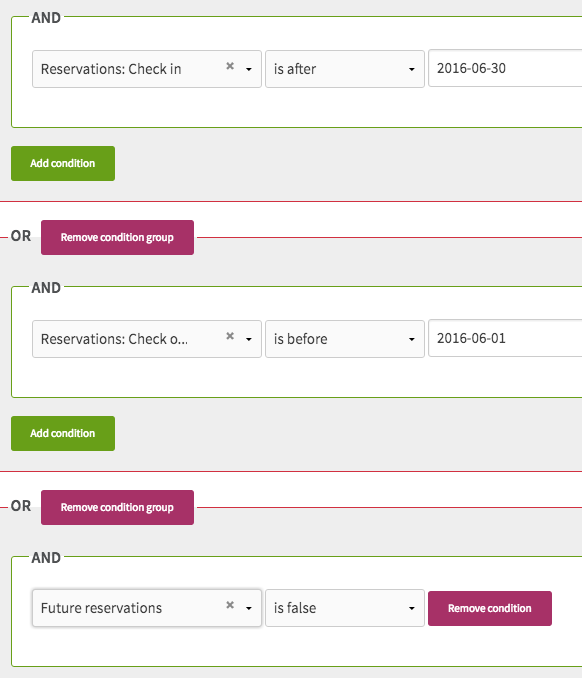 --------------- THE LOGIC ---------------
- Reservation Check in is after June 30: This gives us all future guests (july, august, sept, etc).
OR
- Reservation Check out is before June 1: This gives us all past guests who didn't or aren't checking out in June.
OR
- Future reservations is false: This now adds all other guest names that this particular hotel might have in their account either through a web signup form or an imported list from somewhere. These are typically profiles of people without any reservation history.
--------------- END LOGIC ---------------
When you're done, click save. Feel free to rename the list and just change the dates for your subsequent campaigns. There is no need to keep this list saved after your campaign goes out.