You can view the latest survey responses when you first land on the Guestfolio dashboard. From here you can select the guest profile or directly reply to the guest.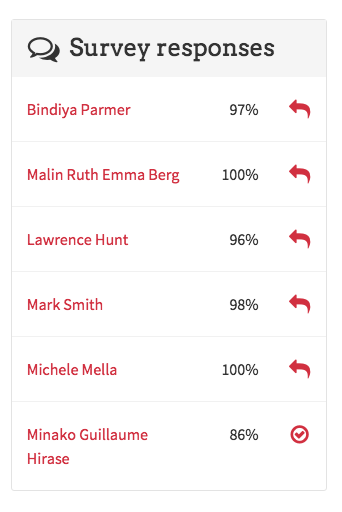 You can also select the side menu item Surveys & Satisfaction, then click the title of your survey to view all survey responses.

The full list of survey responses can be filtered or searched by selecting the Search option in the top left.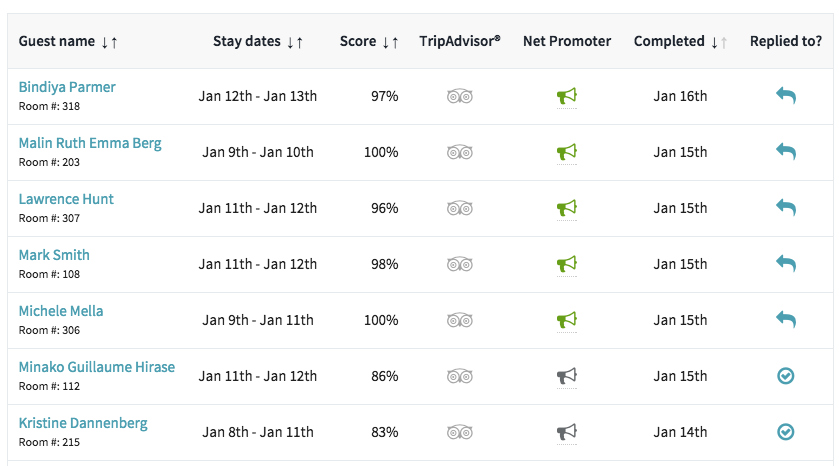 Wrong or incorrect survey responses
In cases where a guest may have obviously scored the survey inversely or incorrectly, user accounts with the role of Manager can cancel or incomplete these surveys. The guest may then complete the survey again if necessary.
To cancel a survey response, select the survey then choose Mark as Incomplete in the top right of the dashboard.