Unsubscribed addresses have been globally removed from your CRM.
Locate an Unsubscribed Address
Navigate to Profile (1) > Subscriptions (2) > Unsubscribes (3) > Search (4)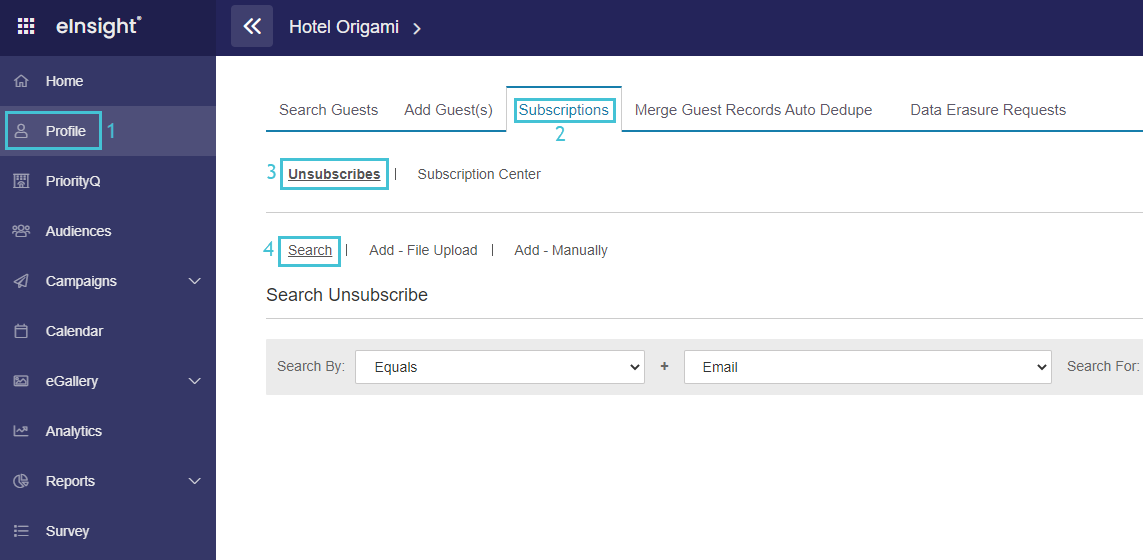 Select the best search parameters from the drop-down lists.
Search By Dropdowns
Dropdown box 1 options

Equals: Data matching typed in information
Begins With: Data that starts with the typed in information
Ends With: Data that ends with the typed in information
Contains: Data that have the typed in information in any order

Dropdown box 2 options

Email: Guest's email
Project ID: ID numbers to the project listing guest

Enter your search criteria in the Search field and select Search. Records that match the search criteria you entered will display.