In the Subscription Center, use the provided pre-formatted template to quickly upload opted-in or opted-out addresses to specific mailing lists.
Upload a List
Select the Profile tab.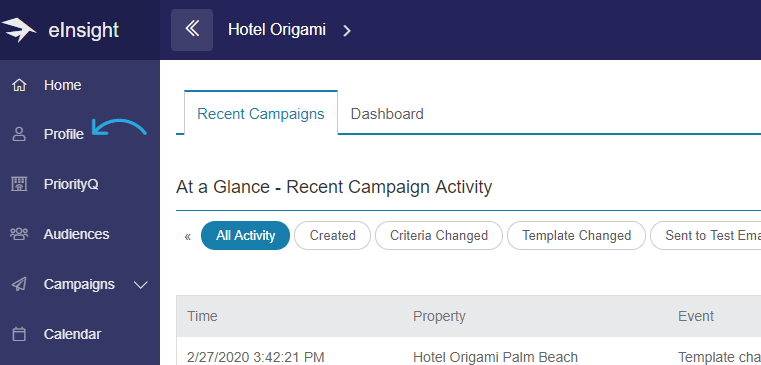 On the Subscriptions tab, select Subscription Center, then File Upload.

Select Download Template to download a CSV template. The downloaded file will be called MailingListTemplate.csv.

Browse to your Download folder to locate, open and enter your data into the file in Microsoft Excel. Choose a mailing list from the drop-down list to which you want to add Opted-In or Opted-Out addresses.

Select Opted-Ins or Opted-Outs from the Select Subscription drop-down list.

Choose your completed file to upload it. Select Upload.