In the Subscription Center, export entire specific mailing lists or just the Opted-Ins or Opted-Outs from a specific list.
Export Mailing Lists
Navigate to Profile (1) > Subscriptions (2) > Subscription Center (3) > Download (4)

Choose an export option for the list you wish to download and then select Download.
Download Options
All Email Address
Export all email addresses within the mailing list
Opt-Ins
Export email address currently subscribe in the mailing list
Opt-Outs
Export email address currently unsubscribe in the mailing list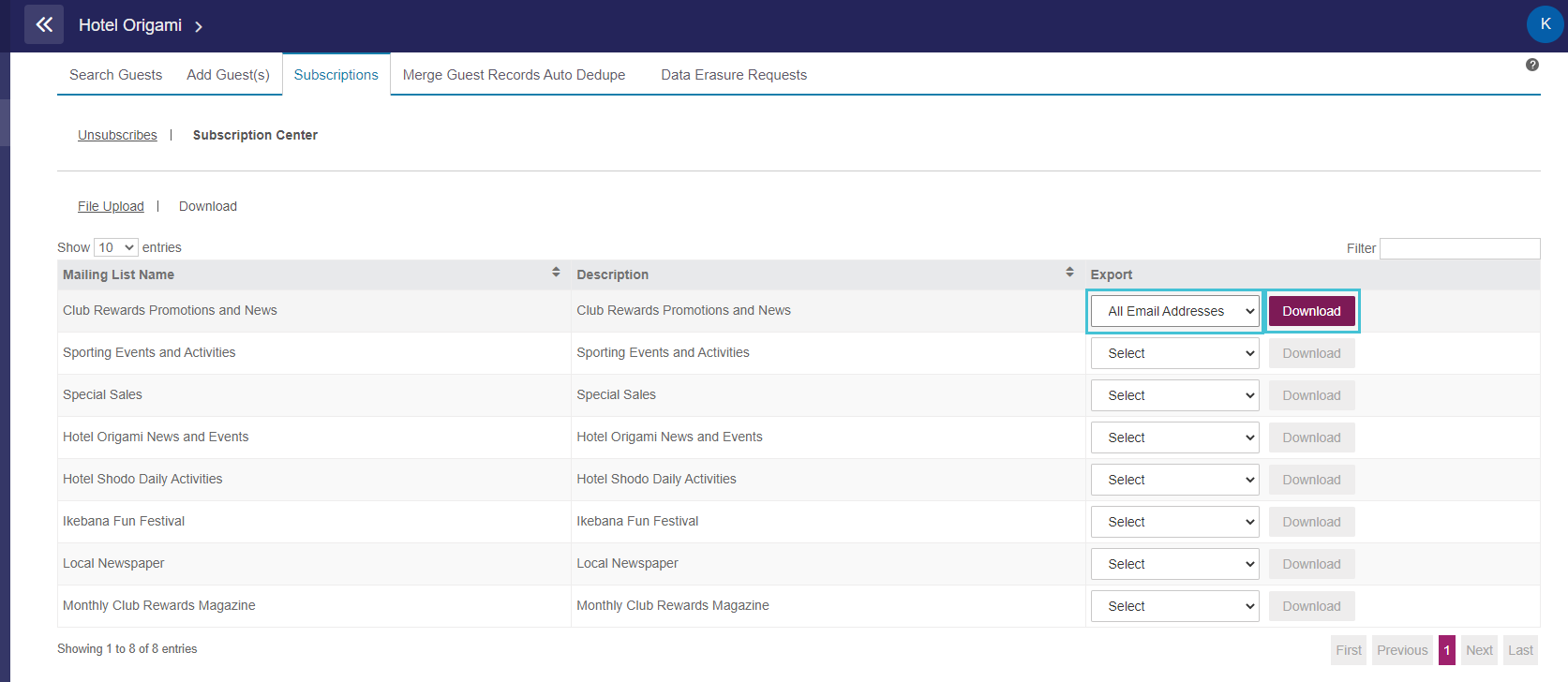 Browse to your Download folder to locate the exported list.