Use the tab bar to explore detailed information regarding a specific guest.

Home Tab
Readily access predefined guest reports based on useful criteria such as VIP status, daily arrivals and departures and loyalty members. Customizable upon request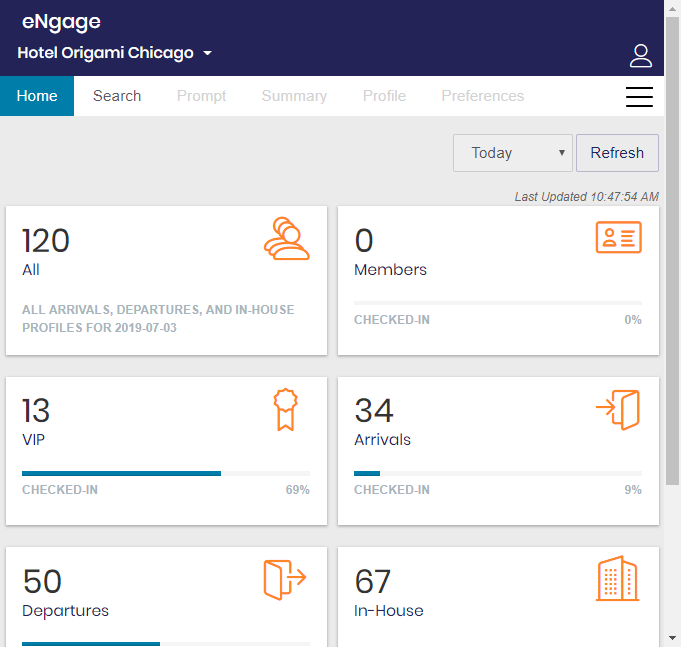 Search Tab
Manually search for a guest's profile.

Prompt Tab
Displays a choreographed script to engage with a guest by telephone or in person.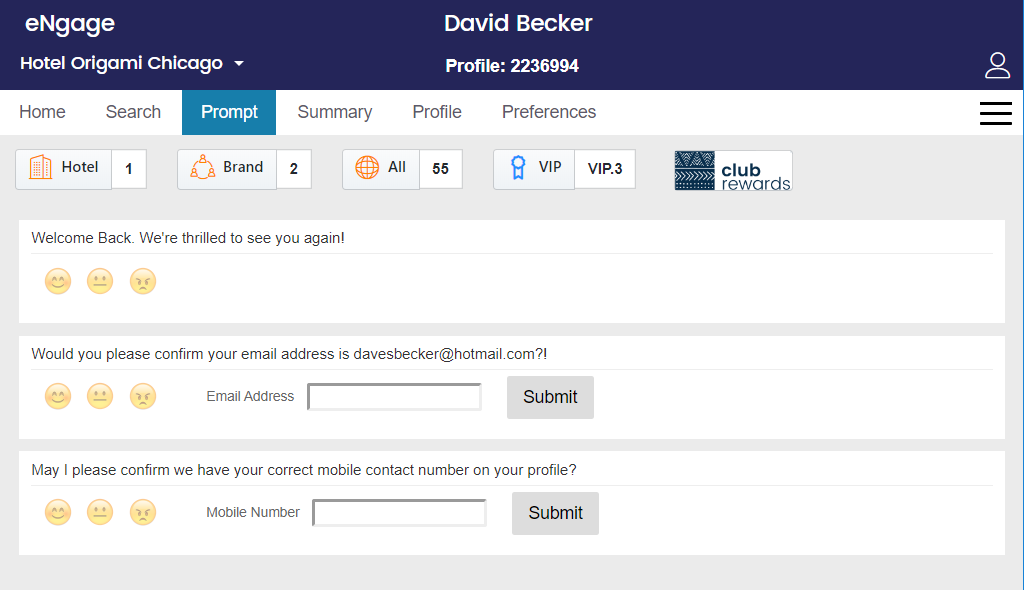 Summary Tab
Displays summary details about the guest currently being engaged.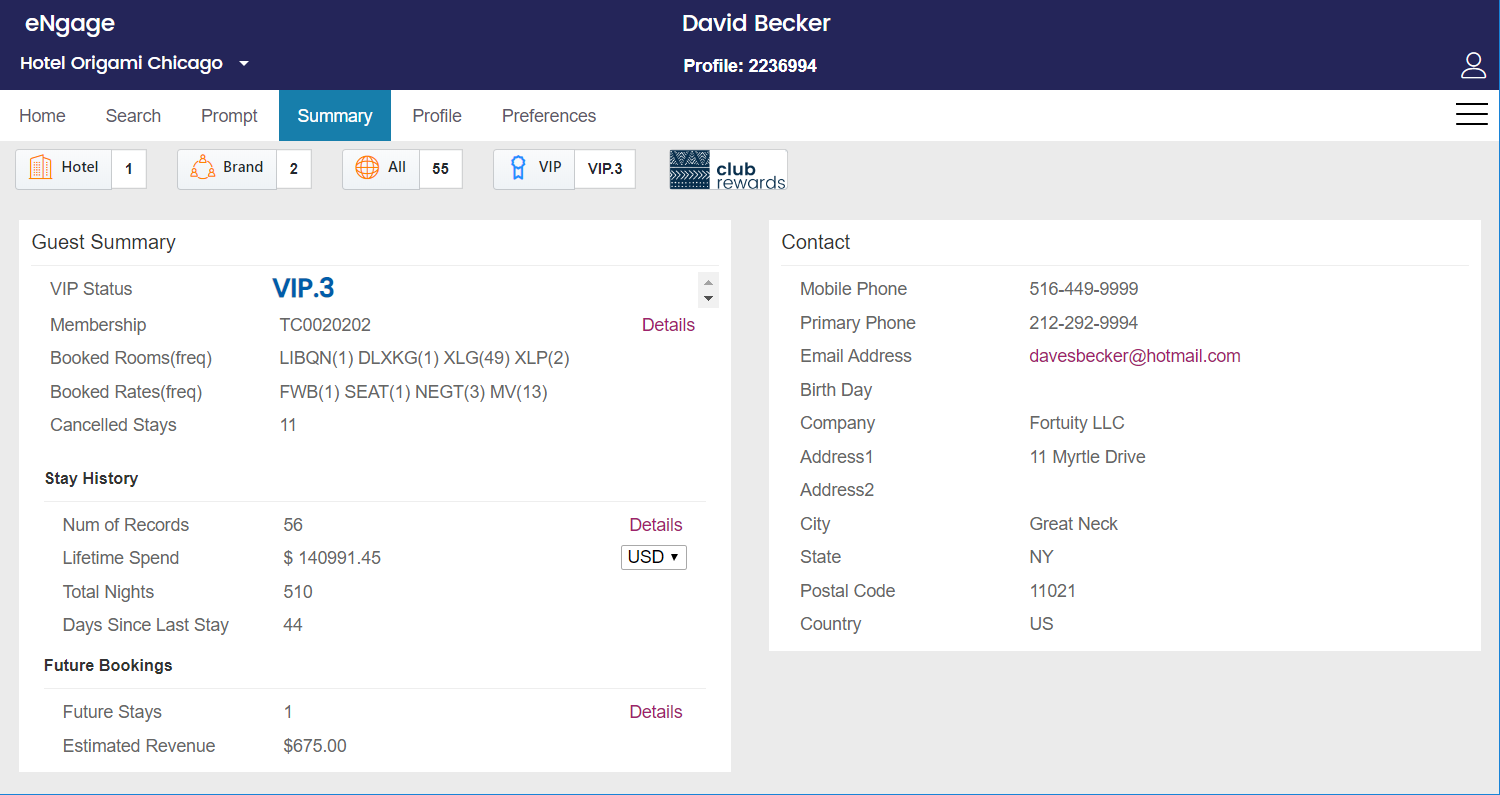 Profile Tab
This view, which offers in-depth guest details, is a direct integration with the CRM system. Click on the available tabs and sub-tabs to view guest details.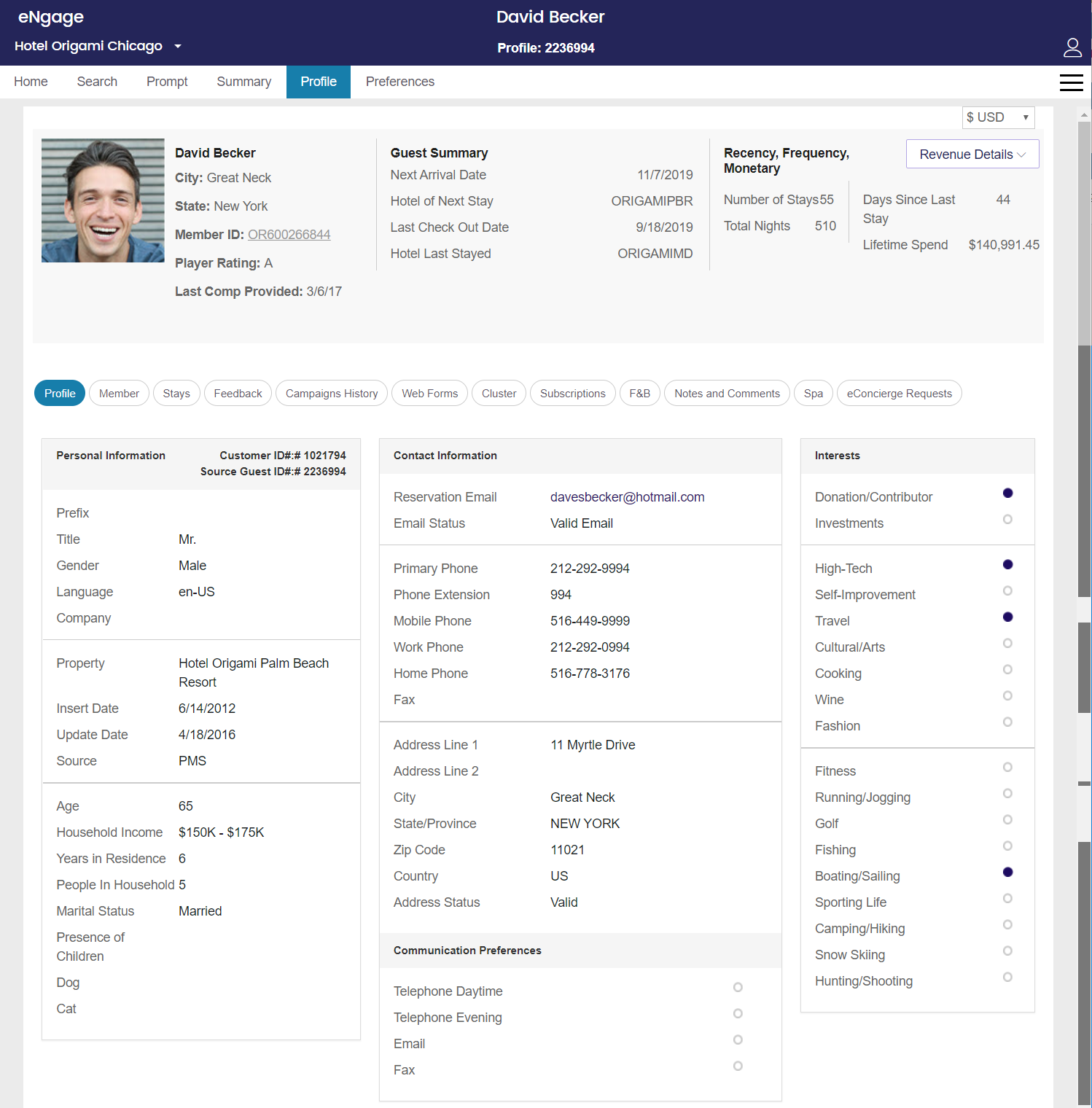 Preferences Tab
View guest stay and communication preferences in addition to lifestyle and interest data when provided by the guest.