Resend an account activation email or the guest welcome email to a loyalty member.
How to Access Member Information
First search for a member on the Member Search tab, then select the View icon in the record displayed in the Member Results to access a member's information.
Resend an Email
On the Member Information tab select the underlined Resend link next to the email message type you wish to resend.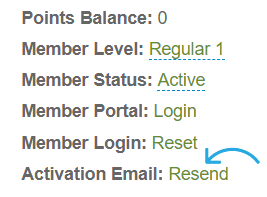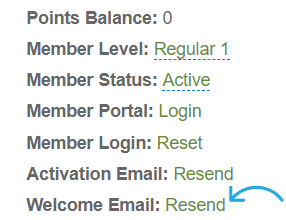 Select Send Email.
Note
The email address to which the message is sent cannot be changed from these options, but rather from the
Member Login
link.