View and manage the awards earned by a loyalty member.
Note
Depending upon your configuration, your 'Awards' may be referred to as 'Perks.' These terms are interchangeable.
How to Access Member Information
First search for a member on the Member Search tab, then select the View icon in the record displayed in the Member Results to access a member's information.
View Awards
Member Awards are displayed in a tab below the Member Information section.

Add an Award
Select Add Reward.

In the Choose Award editor, select an award from the drop-down list and add comments or a description of the award. Select Save.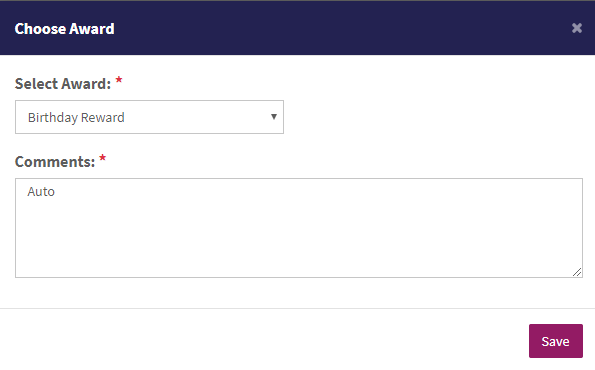 Send/Resend Award Email
Select the Resend icon to resend an email to the guest regarding the award.

In the Send Email window, confirm the member's email and add a BCC email address, if necessary.
Select Send.
Update Expiration Date
Click on the expiration date. Change the date fields and select the checkmark icon to save.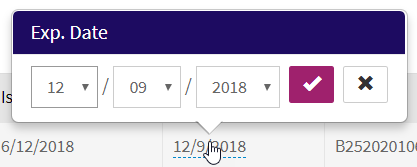 Update Voucher Status
Click on the current status. Select a new status from the drop-down list and select the checkmark icon to save.