An on-property or corporate administrator can add new users or edit existing users.
Access the Manager Users Tab
Select the circle icon containing the first initial of your name in the upper right corner to view a drop-down list.

Select Settings from the drop-down list.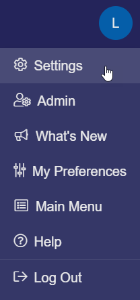 Select the Manage Users tab.

Assign an Administrator
Administrators have the capability to create and update users. Please contact your Cendyn Product Service Manager to grant administrative privileges to a specific user account. Once an administrator for managing users has been designated, the Manage Users tab will be enabled.
Add a User
Select the Manage Users tab, then select Add User.

Enter the user's name, email and password. Grant the user access to as many properties as you wish by clicking into the Property Access field and selecting them.
Select Add User.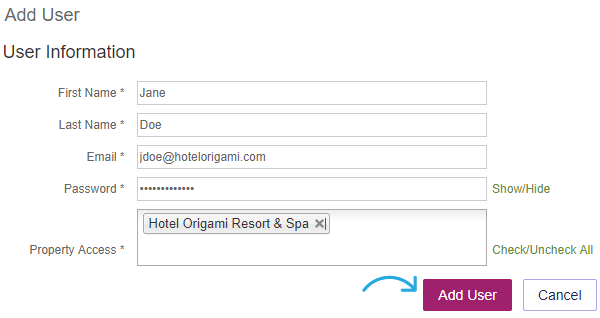 Edit Existing Users
Select the Manage Users tab.

Enter part or all of a user's name or email address into the filter. Select Edit for the user you wish to update that appears in the results.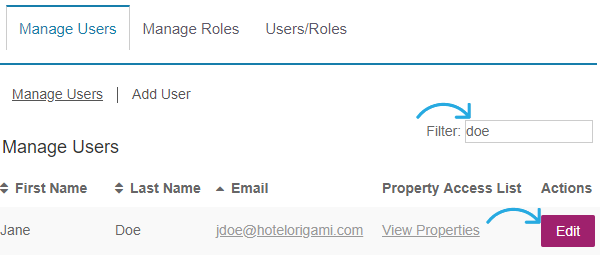 Make your updates. Select Save.