If so configured, view the award types that can be used to create member awards.
Select the Loyalty Setup Tab
Select the Loyalty Setup tab from the main navigation.

Note
Your company's configuration determines which tabs are present in the Loyalty Setup tab.
View Award Types
Select the Award Types tab.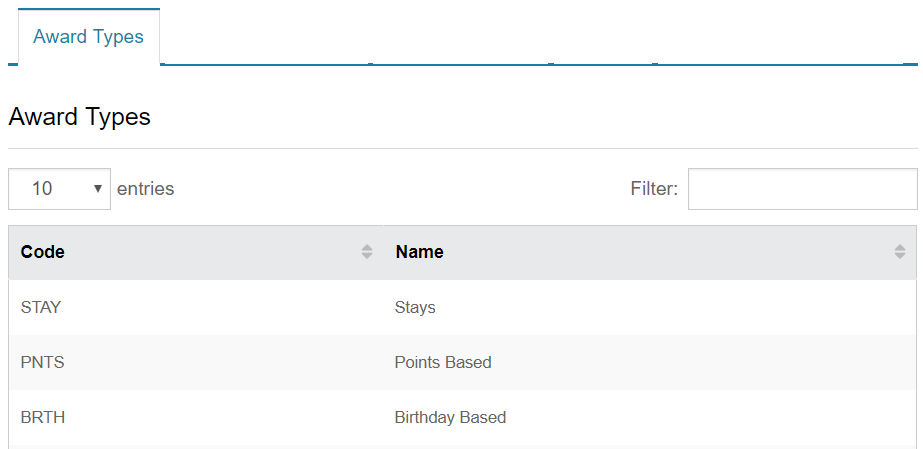 The default types are stays, points-based, nights-based, birthday-based, and joined-based. Read more about awards.
Note
Award types cannot be added or edited from the admin portal. Contact your Cendyn Product Success Team to discuss questions about award types.